Tagliatelle with spinach and mushrooms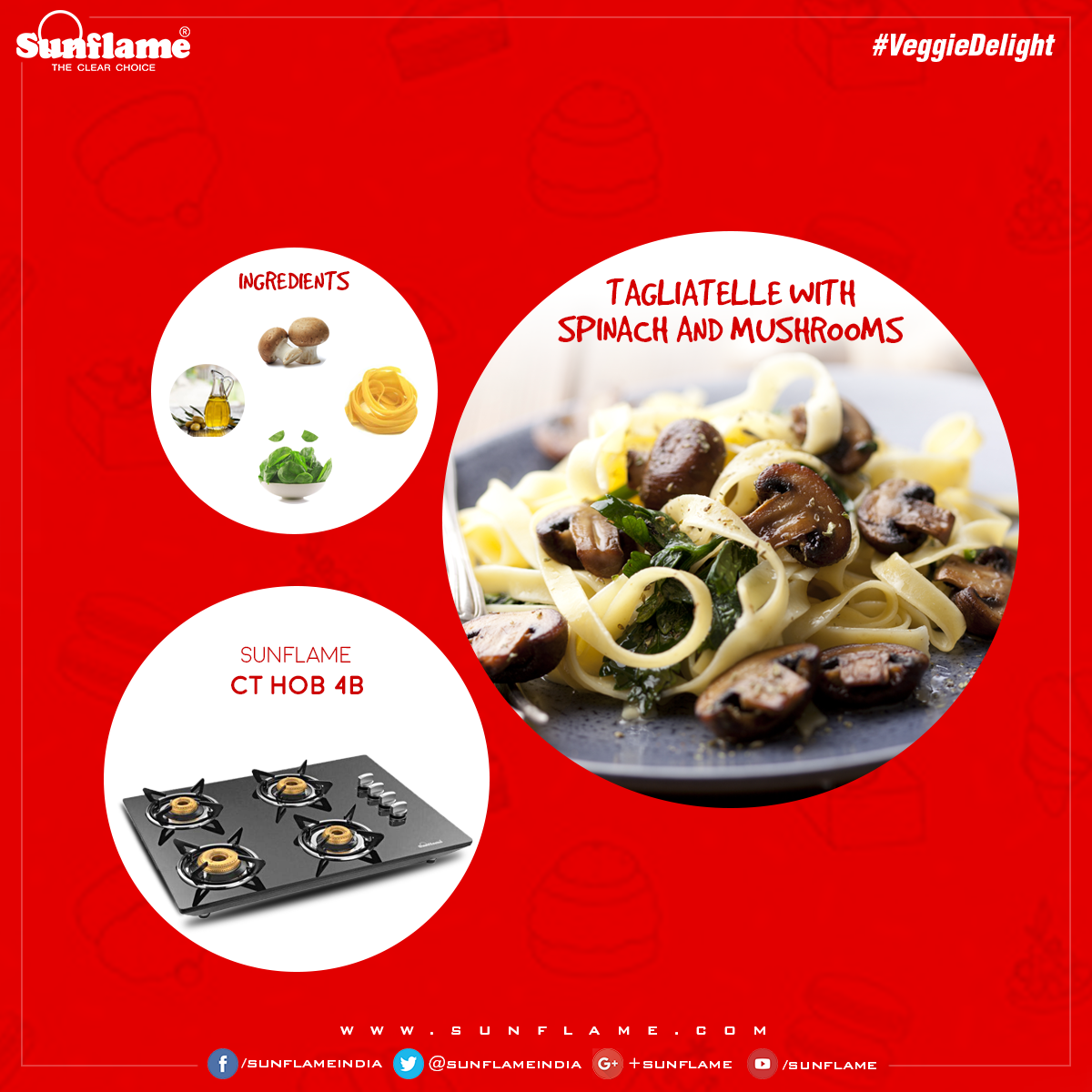 Ingredients:
1 tbsp olive oil
1 bunch of spring onions, finely chopped
2 garlic cloves, crushed
10 button mushrooms, sliced
200g fresh spinach, washed
1 tbsp plain flour
1 x 200ml tub low-fat sour cream
Salt and pepper
300g tagliatelle
INSTRUCTIONS:
1. Heat the oil in a pan and lightly fry the spring onions and the garlic for a few minutes until they are golden. Then add the mushrooms and fry over a higher heat for around 8-10 minutes or until all the mushroom juices have evaporated.
2. Add the spinach to the pan and continue to stir as it wilts down. Cook over the high heat for another few minutes so that all the liquid from the vegetables evaporates.
3. Sprinkle the flour over the vegetables, stir it in well and then cook for a further minute or two. Remove the pan from the heat and stir in the sour cream before putting the pan back on the heat, bringing it to the boil and then simmering for a few minutes. Make sure that the sauce has fully thickened. Season with salt and pepper to taste.
4. Meanwhile, cook the pasta in a large pan of boiling water according to the directions on the packet. Once cooked, drain, toss well together with the mushrooms, spinach and sour cream and serve immediately on warm plates with a salad.
Source - http://www.thebreeze.co.nz/Recipe-Spinach--Mushroom-Tagliatelle/tabid/366/articleID/2302/Default.aspx
Like us on Facebook & stay posted on delicious recipes: www.facebook.com/sunflameindia