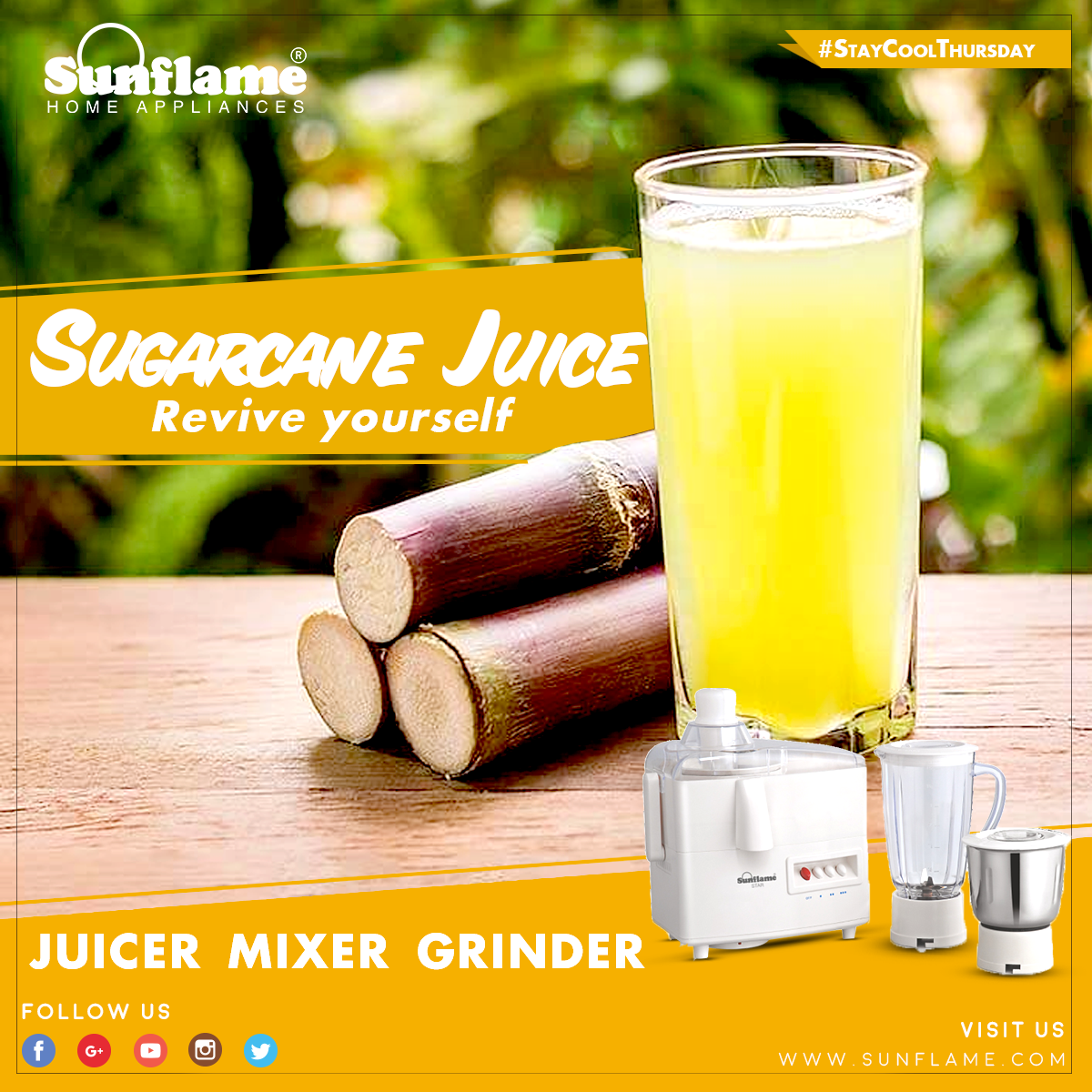 INGREDIENTS
Sugarcane (medium-sized)
Water
Strainer or muslin cloth
Ginger (optional)
Lemon juice (optional)
Mint leaves (optional)
Black salt
Ice cubes
INSTRUCTIONS
Wash the sugarcanes well and peel the hard-outer layer of the cane with a big knife.
Now cut them into small pieces and blend them along with a ginger piece in Sunflame Juicer Mixer Grinder. Add some water and grind it again. Make sure you have grinded the sugarcane well.
Take out the sugarcane extract along with the juice in a big container.
Take another container and place a muslin cloth or strainer on it. Squeeze the juice out of the extract pressing through the cloth or strainer.
If you don't find it easy, squeeze the juice with your hand. Take some of the extract in your hand and press it well till the juice comes out.
Strain the juice again as it may still have some extract. You can add some lemon juice and a dash of black salt along with ice cubes and serve chilled.
Like us on Facebook & stay posted on delicious recipes: www.facebook.com/sunflameindia