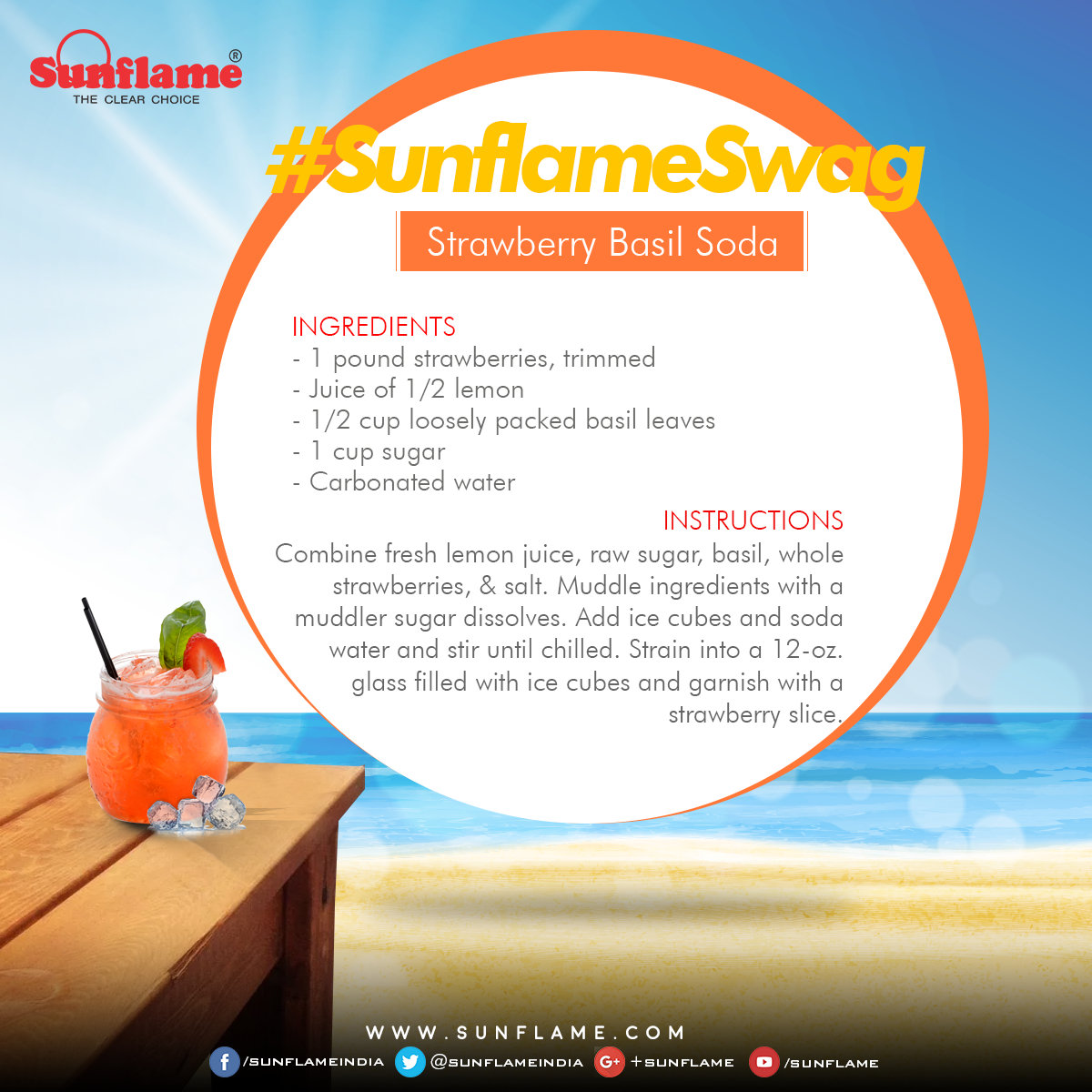 INGREDIENTS:
1 pound strawberries, trimmed
Juice of 1/2 lemon
1/2 cup loosely packed basil leaves
1 cup sugar
Carbonated water
DIRECTIONS:
Juice strawberries using a juicer or blender.
If using a juicer: Juice strawberries according to manufacturer's instructions. Discard pulp.
If using a blender: Place strawberries in a blender and pulse until smooth. Strain through a sieve, pushing juice through with a spatula. Discard solids.
Pour strawberry juice into a liquid measuring cup. Add water to reach 1 cup if needed. Pour into a small saucepan with lemon juice, basil, and sugar.
Heat mixture over medium heat until boiling. Simmer 5 minutes, stirring frequently. Remove from heat and let cool. Strain syrup through a sieve into a clean container and discard solids.
To serve, spoon 2 tablespoons of syrup into an 8-ounce glass, top with carbonated water, and stir. Taste and add more syrup, if desired.
Can refrigerate syrup up to 1 week.