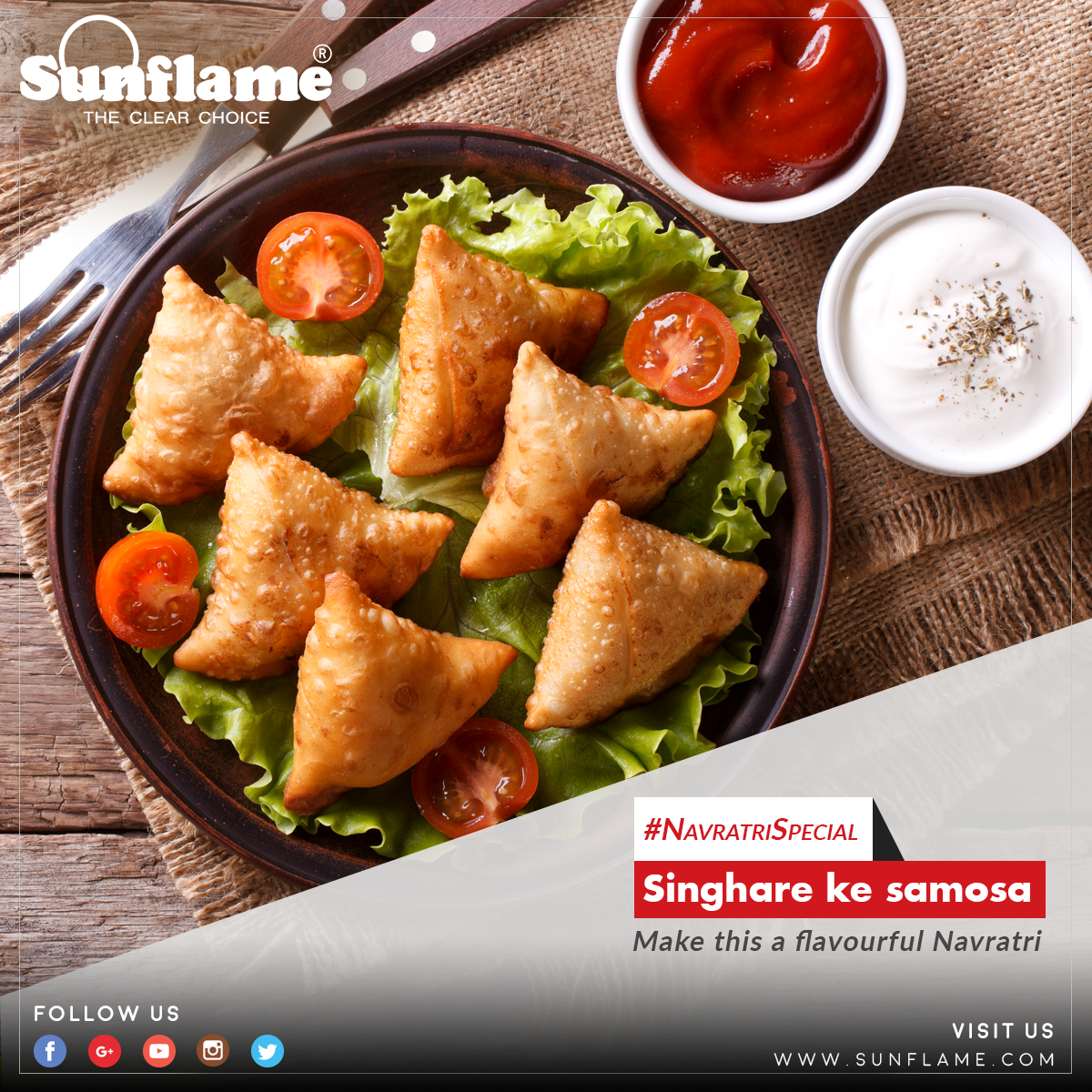 INGREDIENTS
120 Gram Water Chestnut Flour (Singhare ka Atta)

60 Gram Arrowroot

60 Gram Clarified butter ( Ghee )

2.5 Cup Water

1 Teaspoon Rock Salt

Clarified butter ( Ghee ) (For Deep Frying)

125 Gram Chironji Seeds (Soaked and grind, For Filling)

0.25 Teaspoon Red Chili Powder (For Filling)

1 Tablespoon Cumin (Jeera or Jira) (For Filling)

2 Teaspoon Coriander Powder (For Filling)

2 Teaspoon Rock Salt (For Filling)

0.5 Teaspoon Green Cardamom Powder (For Filling)

30 Gram Clarified butter ( Ghee ) (For Filling)
INSTRUCTIONS
Heat up clarified butter (ghee) in a non-stick pan. When ghee melts, add cumin seed and saute till it starts sputtering.
Add filling ingredients and saute over simmered flame. When fried take down and let it cool down and keep aside in a bowl.
Heat up water in a non-stick wok. When water starts boiling, add clarified butter (ghee), water, ghee and 1 tsp salt and bring to a boil.
Mix chestnut flour and arrowroot and mix well over simmered flame. Later, keep aside and let it cool.
When dough turns stiff, divide the dough into small balls and keep aside.
Using your finger, press the dough centre and fill it with stuffing preparaed and give it samosa shape.
Heat up clarified butter (ghee) in a wok. When ghee heats up, deep fry till samosa turns golden brown.
Drain complete oil and serve hot.
Like us on Facebook & stay posted on delicious recipes: www.facebook.com/sunflameindia