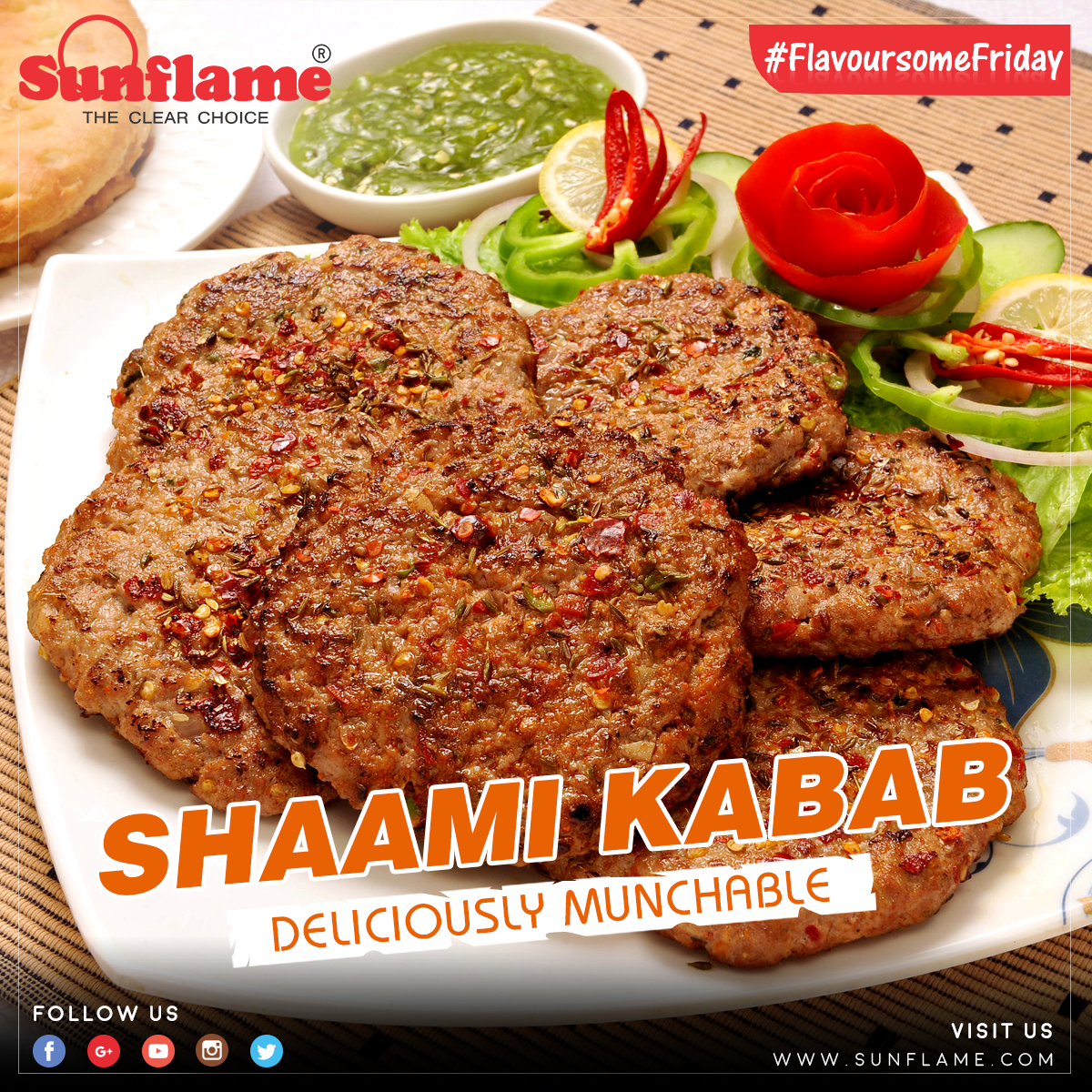 INGREDIENTS
500 gm hind leg of lamb-boneless, cut into cubes
10 cups water
1/2 cup bengal gram
6 black cardamoms
12 green cardamoms
4 cinnamon sticks
2 tsp Kashmiri red chilli powder
Salt to taste
1 1/2 tsp turmeric powder
1 1/2 tsp dry ginger powder
4 pieces ginger-cut into 1
1 Tbsp garlic paste
5 green chillies-chopped
1 tsp black cumin seeds
1 Tbsp green coriander-chopped
Refined oil for frying
INSTRUCTIONS
1.In a pan, add the meat, water, Bengal gram, black and green cardamoms, cinnamon sticks, red chilli powder, salt, turmeric powder, dry ginger powder, ginger and garlic paste.
2.Bring the mixture to a boil. Reduce the heat and continue to cook it until all the water has evaporated and the meat is tender.
3.Remove the pan from the heat and keep aside to cool. Discard the whole spices.
4.Pass the meat twice through a mincing machine, adding the green chillies, black cumin seeds and green coriander.
5.Divide the mixture equally into lemon-sized portions and shape each of them into patty.
6.Heat the refined oil in a pan; deep-fry the patties until they turn a golden brown
7.Remove and drain the excess oil on kitchen towels.
Like us on Facebook & stay posted on delicious recipes: www.facebook.com/sunflameindia