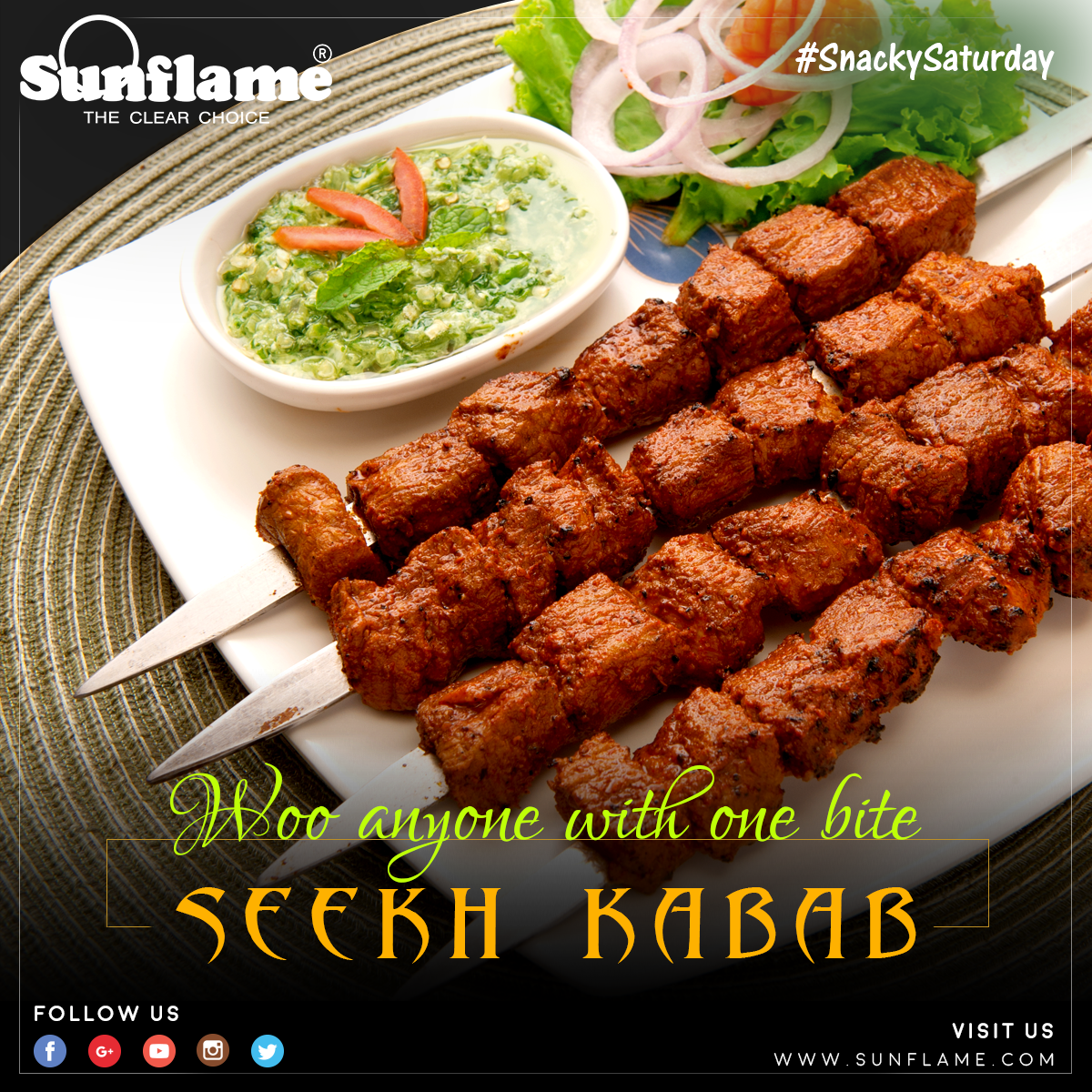 Ingredients:
150 gm mutton minced (keema)
100 gm chicken minced
2 tsp ginger-garlic paste
1 tsp onion paste
1 tsp red chilli powder
1 tsp coriander powder
1 tsp cumin powder
3/4 tsp powdered pepper
1 tsp dried mango powder
1/4 tsp saunth (Dry ginger powder)
2 tsp oil
1 1/2 Tbsp cashew paste
1 1/2 Tbsp cream
2 Tbsp Besan
1 egg yolk
Salt, to taste
Coriander leaves, to garnish
Instructions:
In a bowl mix together the mutton mince and the chicken mince. Mix them with your hands.
To that add ginger-garlic paste, onion paste, red chilli powder, coriander powder, cumin powder, powdered pepper, dried mango powder, saunth, oil, cashew paste, cream. Mix nicely.
Add besan (Chickpea flour) and egg yolk to bind. Mix well.
Add salt to taste. Mix. Cover and keep in the fridge for 1 hour.
Skewer the kebabs onto oiled skewers and grill or roast till the outside is nicely browned. Baste frequently with oil while grilling.
Once the kebabs are cooked, remove to a serving platter and garnish with onion rings, fresh coriander leaves and lemon wedges.
Like us on Facebook & stay posted on delicious recipes: www.facebook.com/sunflameindia