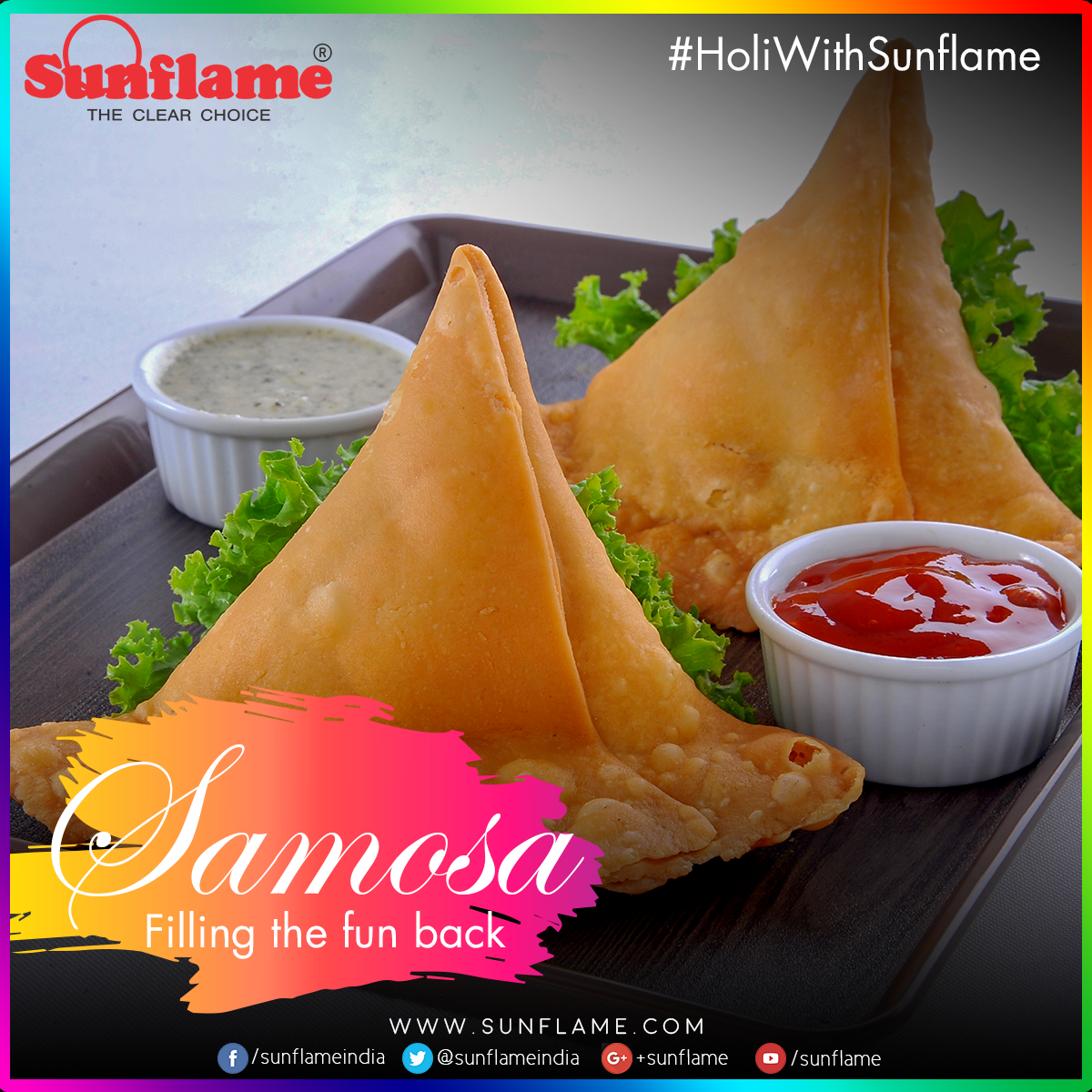 Ingredients (240 ml cup used):
For the covering
2 cups or 250 grams maida / plain flour (prefer organic or unbromated)
¼ cup or 50 grams of melted ghee or oil
¼ cup + 2 tbsp water
1 tsp ajwain / carom seeds
¾ tsp salt
Potato filling
250 grams or 4 medium potatoes
½ cup green peas
6 to 8 cashews (optional)
2 tsps of raisins (optional)
1 tbsp ghee or oil
¾ tsp cumin / jeera
1 tsp minced ginger or ginger garlic paste
2 green chilies chopped (skip for kids)
Pinch of hing / asafoetida
½ to ¾ tsp red chilli powder
¾ tsp garam masala
½ tsp amchur powder / dry mango powder
1 tsp anardana (dry pomegranate seeds)
Few coriander leaves chopped (optional)
Direction:
Boil potatoes just until done. Crumble them , do not mash them up. Set aside.
For the samosa covering, mix together ajwain, salt, flour and ghee. Rub the flour well in between the palms to incorporate the ghee well.
Add water little by little and mix the flour to dough. Cover and set aside until the filling is ready.
Heat a pan with oil. Saute cumin until begins to sizzle.
Add ginger, green chilli and saute until it begins to smell good. Add cashews and raisins if using. Fry for a while.
Add crumbled potatoes, chili powder, garam masala, amchur, anardana and salt.
Mix everything well and saute for 3 to 5 mins.
Add coriander leaves and mix well. Set this aside to cool.
Deep frying samosa
Heat oil in a pan until medium hot. A piece of dough dropped in the hot oil must rise gently not immediately. This is the right temperature.
Add the samosas to the oil and deep fry them until golden. When they are half fried you can increase the flame to little high and fry until crusty.
Drain them on to a kitchen tissue.
Fry all of them in batches.
Baking samosa in oven
Preheat the oven at 170 C for about 20 mins. Bake these for about 35 to 40 mins.
Serve with mint chutney or tomato sauce.
Like us on Facebook & stay posted on delicious recipes: www.facebook.com/sunflameindia