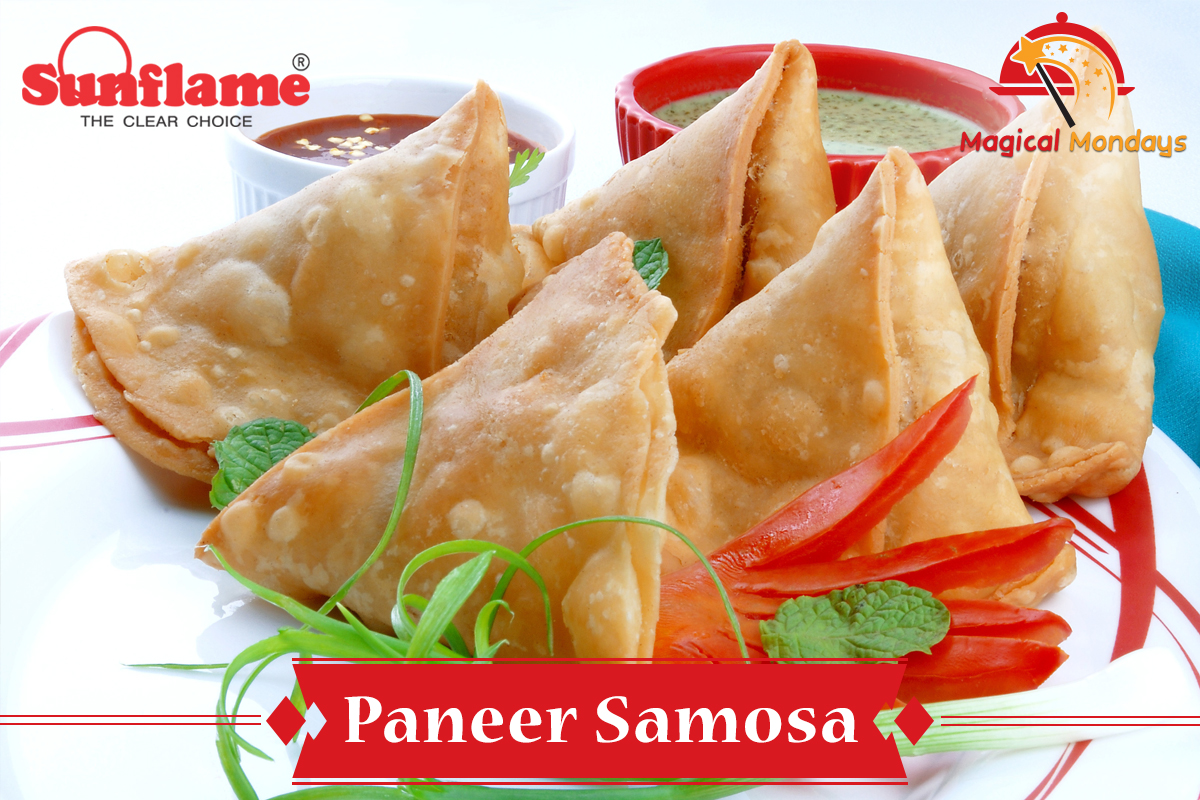 INGREDIENTS
350 g - white flour
200 g - mashed Cottage cheese /paneer chunks
1/2 tsp - Ginger paste
3/4 tsp - cumin powder
1/2 tsp - coriander powder
1/2 tsp - Turmeric powder
1 - medium-sized Tomato
1 - medium-sized Onions
100 g - Green peas (par boiled)
Red Chilli powder /grated Green chillies
Salt to taste
Oil for frying
INSTRUCTIONS
For the paneer filling:
Mash paneer chunks in a bowl of hot water.
When it becomes an even mixture, keep it aside.
Heat 4 tsp of oil in a pan.
Fry chopped vegetables (onions, tomatoes, green peas).
Add the ginger paste to it.
Put the mashed paneer chunks into it.
Add spices (cumin, coriander, turmeric and salt) to it.
Add chilli powder /grated green chillies depending on how spicy you want it to be.
Keep the mixture aside.
Preparing the outer layer:
Make a smooth dough with white flour, salt, oil and a little water.
Roll into small rotis.
Put a spoon of the paneer stuffing at the centre.
Fold the rolled up dough halfway, again fold it.
It will take the shape of a pyramid.
Press the sides evenly so that the stuffing doesn't come out.
Leave it in open air for some time to get firm.
Deep-fry the samosa in oil till they become golden brown.
Remove from oil and serve.
Source - http://www.bawarchi.com/recipe/paneer-samosa- oetlUvjejafef.html