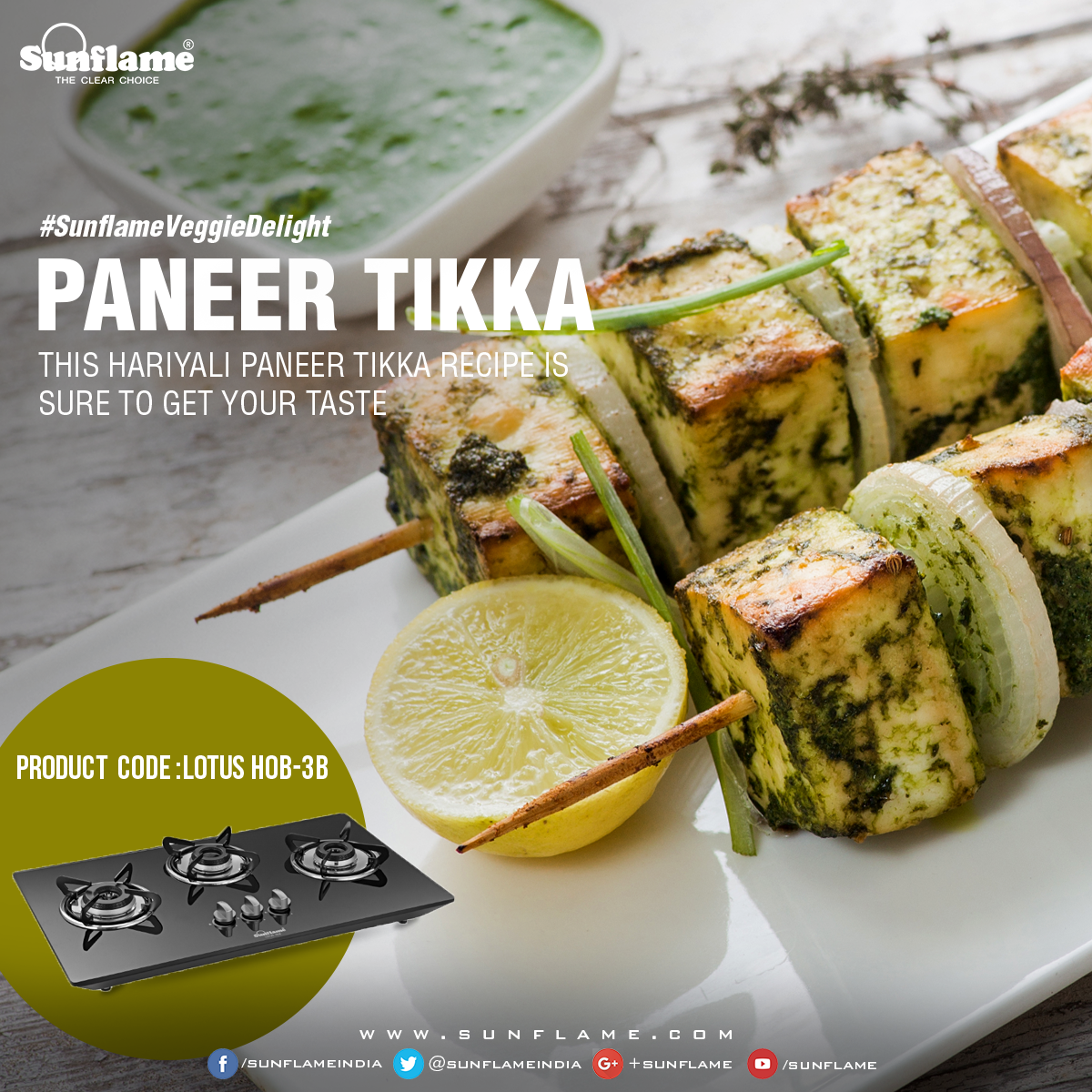 INGREDIENTS
250g Paneer (cottage cheese)
3tbsp Mint Leaves
50g Coriander leaves
2 Green chilies
2 tsp refined oil
2 tsp. Ginger garlic paste
2 tbsp. Yogurt
1 tbsp. besan (Gram Flour)
1 tsp. Chaat masala
1 tsp. Garam masala
1 tsp. Lemon juice
Salt to taste
INSTRUCTIONS
1. Grind coriander leaves, mint leaves, green chilies with the lemon juice to get a paste. Cut the paneer into medium sized cubes.
2. In a bowl, add the green paste, yogurt, ginger garlic paste, gram flour, chaat masala, garam masala and salt and mix well.
3. Add oil and now add paneer (cottage cheese) cubes and mix thoroughly so that the paneer cubes are well coated with the green mixture. Keep aside to marinate for at least two hours.
4. Preheat the oven at 200 degree Celsius. Now thread the marinated cubes 1 inch gap into skewers and place it on the grill rack and grill it for about 15 minutes till it colors lightly. You can also do this over a moderately heated grill pan.
5. Serve with onion rings and green mint chutney.
Source - http://www.pankajbhadouria.com/recipes/paneer-hariyali- tikka.html
Like us on Facebook & stay posted on delicious recipes: www.facebook.com/sunflameindia