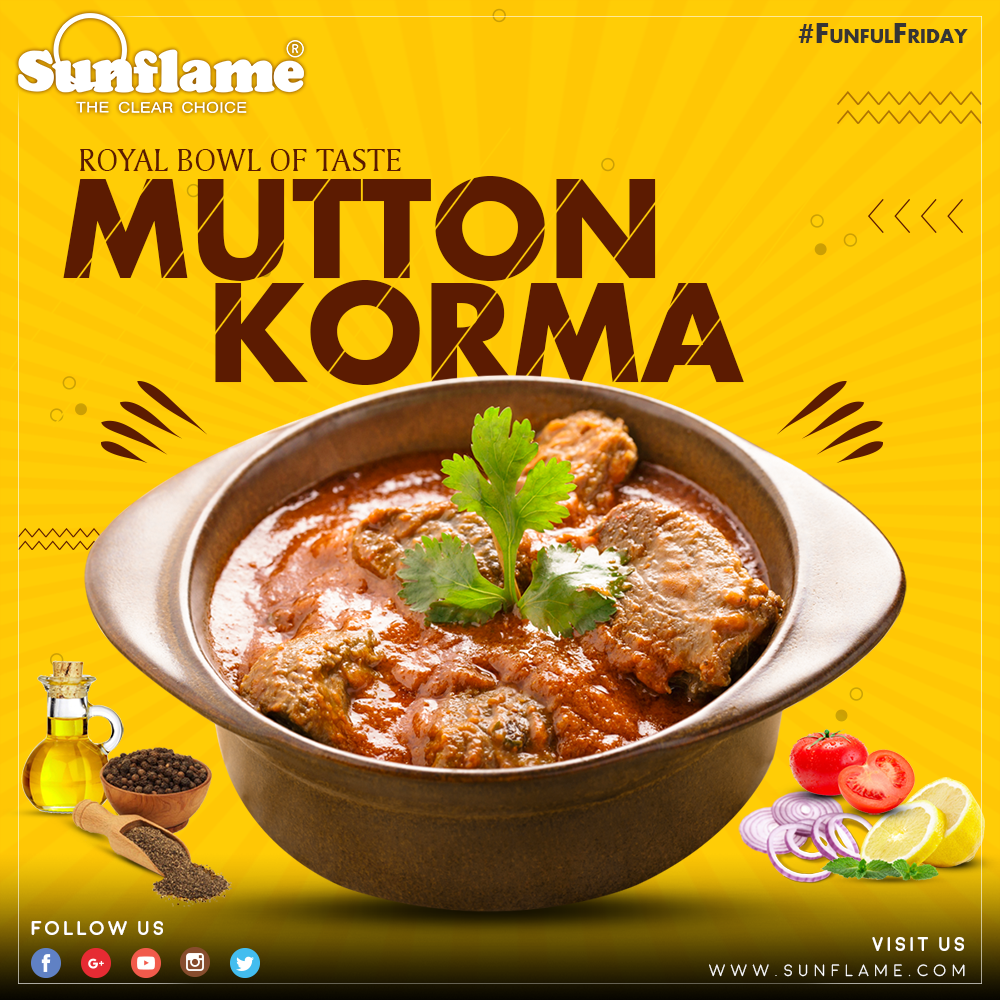 INGREDIENTS
1/2 bowl of oil
1 finely sliced onion
700 gm mutton
3-4 tsp curd
1 bowl of water
1 Tbsp salt or to taste
2 tsp coriander powder
1 tsp red chilli powder
1 tsp roughly ground garlic
1 tsp roughly ground ginger
3-4 cloves
2-3 whole green cardamom
2-3 cinnamon sticks
2 tsp fried onions
INSTRUCTIONS
1.Heat the oil in a deep dish, add the finely sliced onions and lightly fry it.
2.Add the mutton, curd, salt, water, coriander powder, red chilli powder and stir for a few minutes.
3.Now add the garlic, ginger, cloves, green cardamom and the cinnamon sticks and mix well.
4.Cover it and cook on a slow fire for about 30 mins, then add the fried onions and stir again.
5.Cover and cook for an hour or till done.
6.Garnish with thin deep fried onion rings and serve hot.
Like us on Facebook & stay posted on delicious recipes: www.facebook.com/sunflameindia