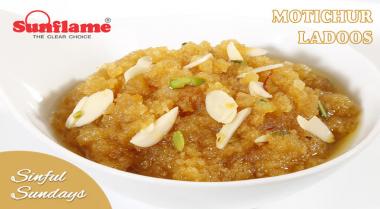 INGREDIENTS:
1 cup moong dal/spilt husked yellow mung lentils
9 to 10 tbsp ghee/clarified butter
4 cardamoms, husked and powdered in a mortar-pestle or ¼ to ⅓ tsp cardamom powder
10-12 unsalted pistachios, sliced or chopped or 10-12 blanched almonds, sliced
1 tbsp golden raisins
to be mixed together:
1 cup full fat whole milk
2 cups water
1 or 1.25 cups organic unrefined cane sugar or regular sugar * check notes.
INSTRUCTIONS:
Soak the moong dal or mung lentils, in enough water overnight or for 4 to 5 hours.
Drain and then grind the moong dal to a smooth paste with ¼ or ⅓ cup water.
Melt ghee in a nonstick pan. Add the ground moong dal. Stir well
Keep on stirring the halwa on a low to medium flame. The halwa has the raw aroma of the moong lentils and it should go away completely before you start with the next step. So till then you have to stir and cook the halwa. The halwa first is pasty, then starts getting lumpy and then starts breaking down and getting separated with the fat releasing from the sides. Break the lumps while stirring.
Meanwhile when the halwa is cooking, in another pan or kadai, take milk, water and sugar. Keep this pan on the stove top and stir so that the sugar dissolves. On a low or medium flame, heat this milk-water-sugar mixture till it comes to a boil.
The moong dal mixture should reach a granular consistency before you add the hot milk mixture. You should get a fried aroma from the mung lentils and the color should become a light golden. The fat also should get separated.
When the milk mixture comes to a boil, add it to the fried mung lentils.
The mixture sizzles, so be careful while adding the hot milk and water mixture.
Stir well. Simmer and cook stirring often.
The liquid should get absorbed and once again you will see the ghee getting separated.
Lastly add cardamom powder, chopped pistachios and raisins.
Serve moong dal halwa hot. You can also garnish with some pistachios and serve.

When slightly thick and dry, shut the flame and move it in a serving platter.

Garnish with green chopped coriander and green onion .Serve hot.
Source: vegrecipesofindia.com

Like us on Facebook & stay posted on delicious recipes: www.facebook.com/sunflameindia