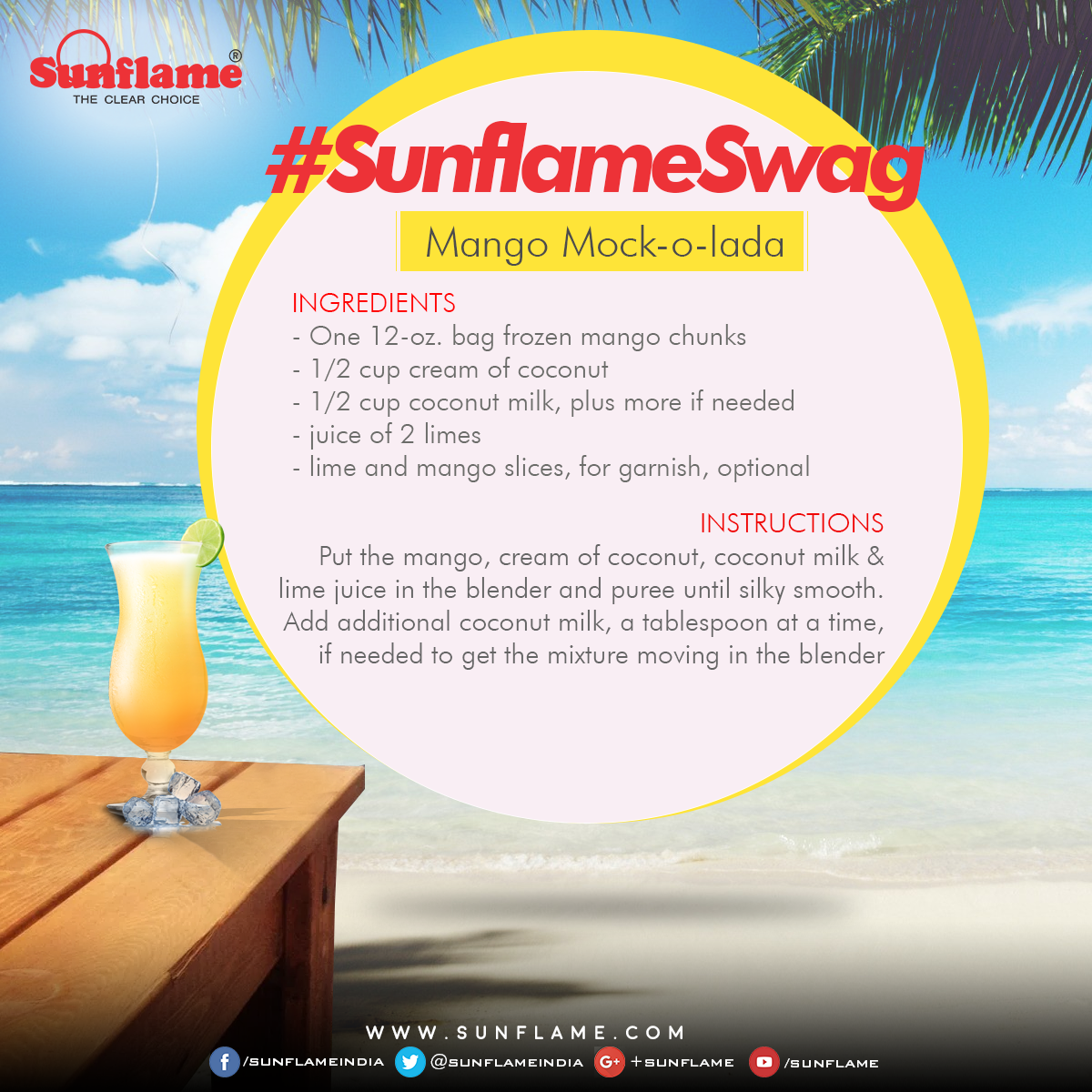 Makes two drinks.
Tip: Make it ahead; freeze the mixture in ice cube trays, then re-blend when your party guests arrive.
Ingredients:
One 12-oz. bag frozen mango chunks
1/2 cup cream of coconut
1/2 cup coconut milk, plus more if needed
juice of 2 limes
lime and mango slices, for garnish, optional
Directions:
Put the mango, cream of coconut, coconut milk and lime juice in the blender and puree until silky smooth. Add additional coconut milk, a tablespoon at a time, if needed to get the mixture moving in the blender.
Pour into two hurricane glasses, garnish with mango and lime slices; serve immediately.
Like us on Facebook & stay posted on delicious recipes: www.facebook.com/sunflameindia