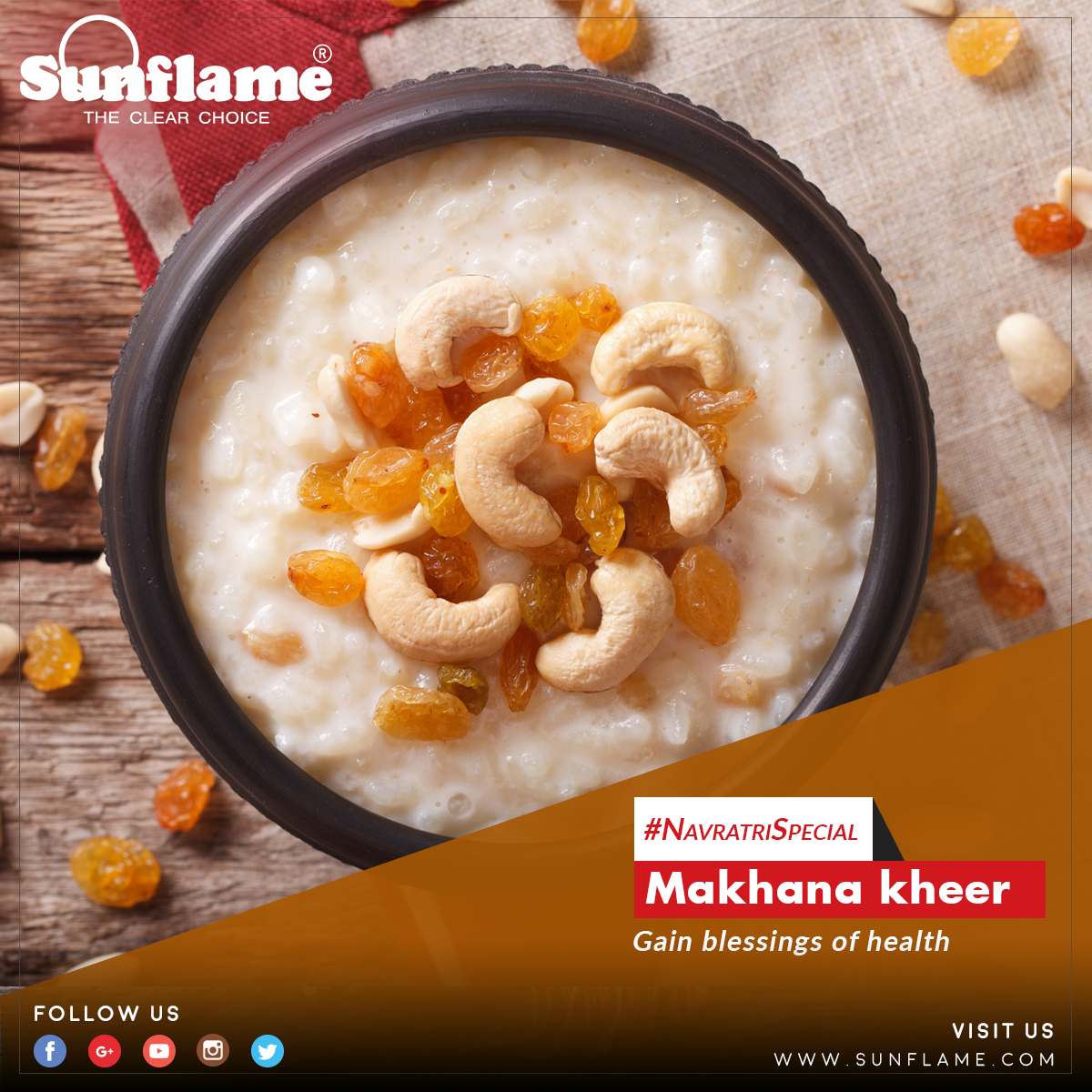 INGREDIENTS
1 Litre Milk
1/4 Cup Makhana (puffed lotus seeds)
2 Tbsp Sugar
2 tsp Pistachios, chopped
2 tsp Almonds, chopped
1 tsp Green cardamom powder (optional)
INSTRUCTIONS
1.In a deep vessel, pour in the milk, break the makhanas into smaller pieces, add them to the milk and let it simmer for about 1 1/2 to 2 hours without covering, till the milk boils down and the seeds are soft.
2.Add the sugar and stir for a few minutes.
3.Add the pistachios, almonds and cardamom powder, stir well again.
4.Serve hot or cold, as you like.
Like us on Facebook & stay posted on delicious recipes: www.facebook.com/sunflameindia