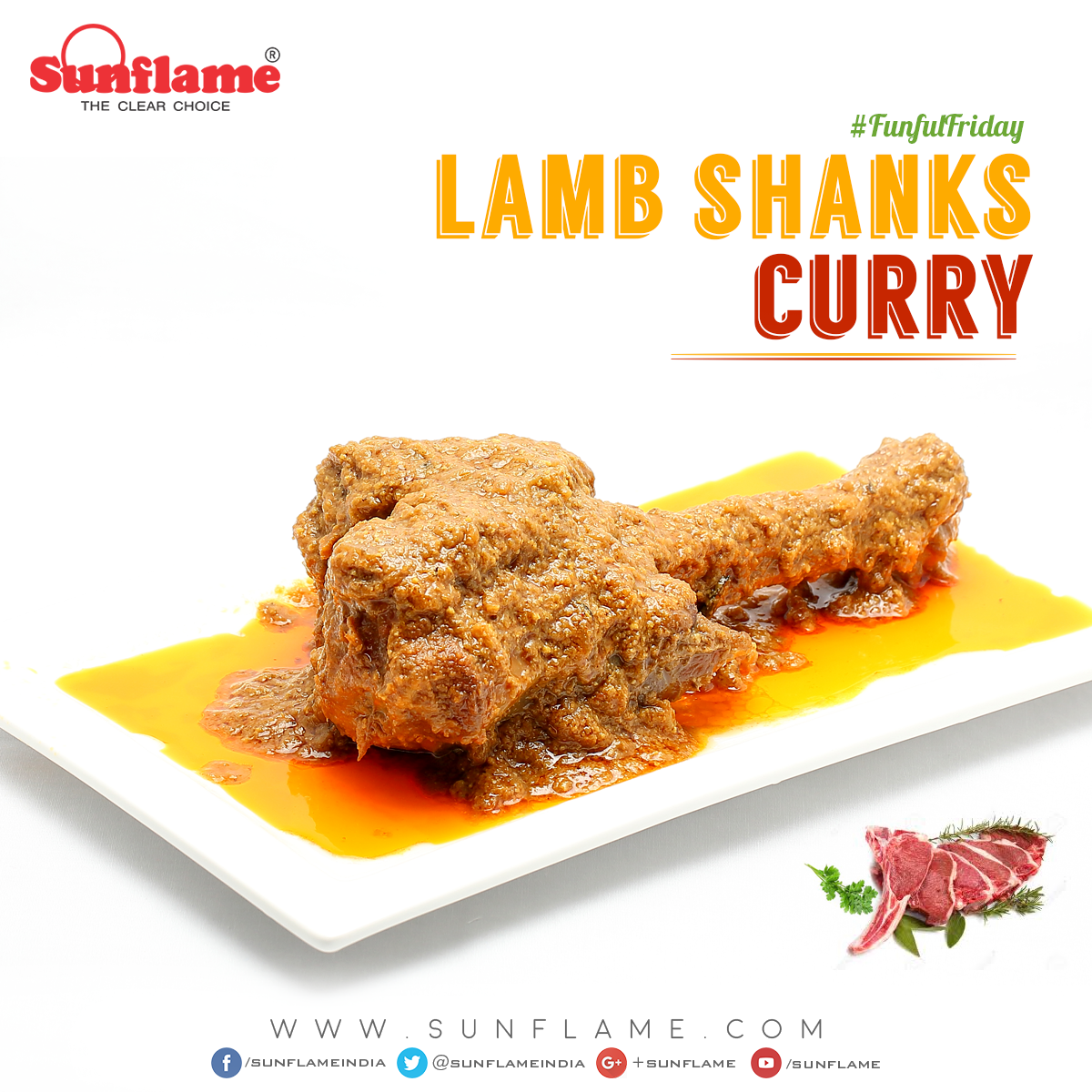 Ingredients
• 4 lamb shanks (about 6 pounds total)
• Kosher salt and freshly ground black pepper
• 2 tablespoons olive oil
• 2 tablespoons butter
• 1 tablespoon golden curry powder
• 1 teaspoon ground allspice
• 1/2 teaspoon paprika
• 3 cups frozen pearl onions (12 ounces), thawed
• 1 red bell pepper, seeded and chopped
• 3 cloves garlic, smashed
• 8 to 10 sprigs fresh thyme
• 1 scotch bonnet or habanero chile
• 4 cups chicken stock
• 1 pound red bliss or new potatoes, sliced in half
• Right Rice, recipe follows
• Chopped fresh cilantro leaves, for garnish
Directions
Season the lamb on all sides with salt and pepper. In a Dutch oven on medium-high heat add the olive oil. When the oil begins to swirl, add the shanks and sear until golden on all sides. Remove the shanks to a plate and add the butter, curry powder, allspice, and paprika. Stir with a wooden spoon until fragrant and the spices darken, about 2 minutes.
Add the onions, bell pepper, garlic, thyme, scotch bonnet, and then season with salt and pepper. Allow the vegetables to become tender and golden with the spices, about 5 minutes. Stir everything together then add the shanks back to the pot. Add the chicken stock, cover and bring to a simmer.
Simmer, stirring occasionally, until the lamb is fork tender, about 2 hours. Taste and season if needed, then add the potatoes and simmer until the potatoes are fork tender, about 30 minutes more. If making the day before, refrigerate and remove the film of fat from the top before reheating.
Like us on Facebook & stay posted on delicious recipes: www.facebook.com/sunflameindia
Source - http://www.foodnetwork.com/recipes/sunny-anderson/curry-lamb-shanks-with-potatoes-recipe