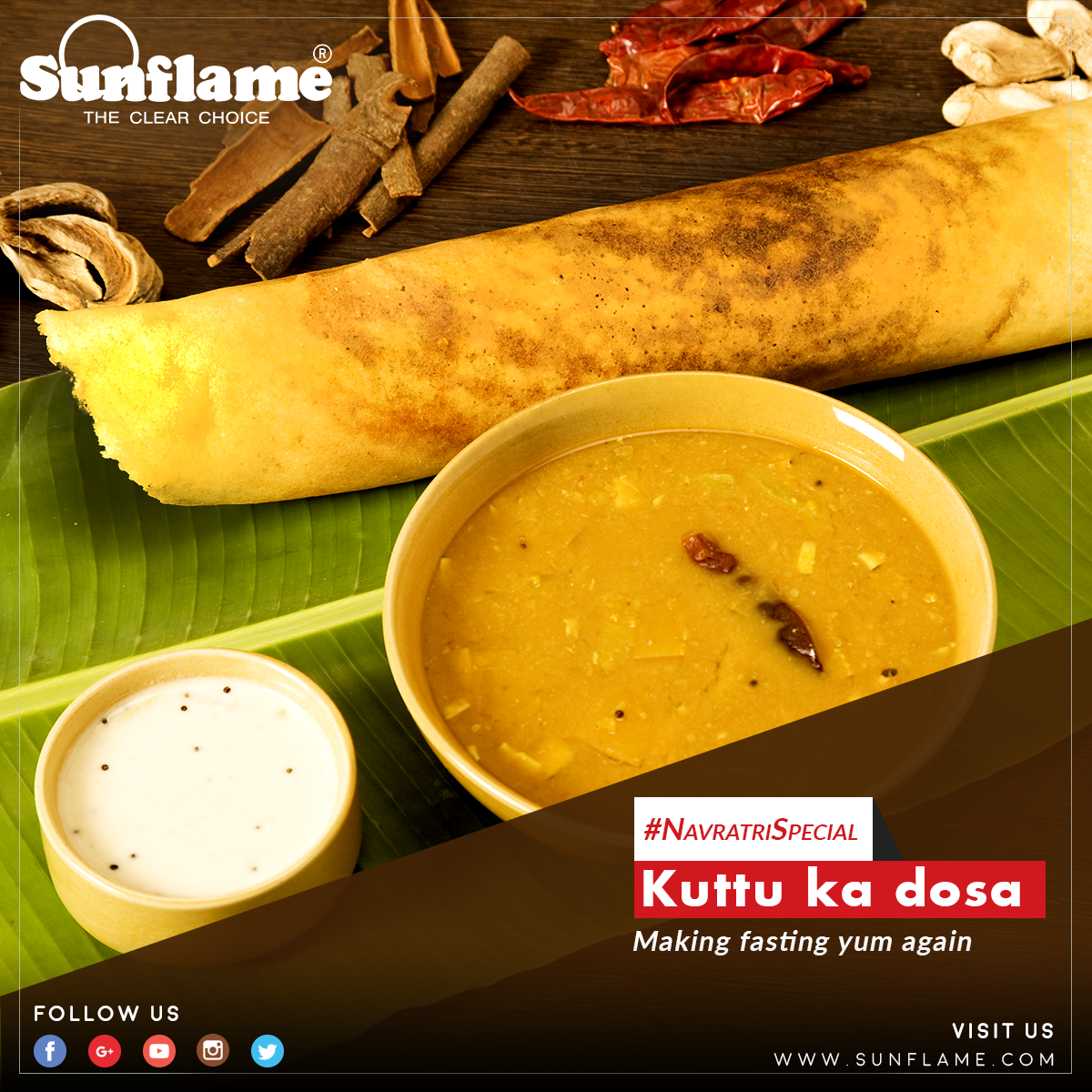 INGREDIENTS
For Potato Filling:
3 Potatoes, boiled
For frying Ghee
To taste Salt (use sendha namak if fasting)
1/2 tsp Red chilli powder
1/2 tsp Ginger, chopped
For the Dosa:
5 Tbsp Buckwheat flour kuttu)
2 Tbsp Arbi (colocasia), boiled
To taste Salt
1/2 tsp Ajwain (carom seeds)
1/2 tsp Red chilli powder
1 tsp Ginger, chopped
1 tsp Green chillies, chopped
Ghee (clarified butter)
1/2 tsp Green chillies, chopped
Ajwain
INSTRUCTIONS
Prepare the Potato filling:
1.
Heat ghee in a pan, crush the potatoes into it and mix in the rest of the ingredients.
2.
Toss the potato mixture around for a few minutes till it becomes light brown in colour.
3.
Take it out and keep aside.
Prepare the Dosa:
1.
In a bowl, mash the arbi and mix it with the flour and salt.
2.
Add some water and mix well.
3.
Add the ajwain, red chilli powder, ginger and green chillies and mix again.
4.
Keep adding water and stirring in one direction till the batter turns into a smooth flowing consistency.
5.
Heat a flat pan, dab a bit of ghee on it, pour a ladle of the batter and spread it.
6.
Cook for a few minutes and spread more ghee around the edges to make it crisp.
7.
Now flip it over and cook the other side.
8.
Now put some filling on top and fold the dosa over it.
9.
Serve hot with mint and coconut chutney.