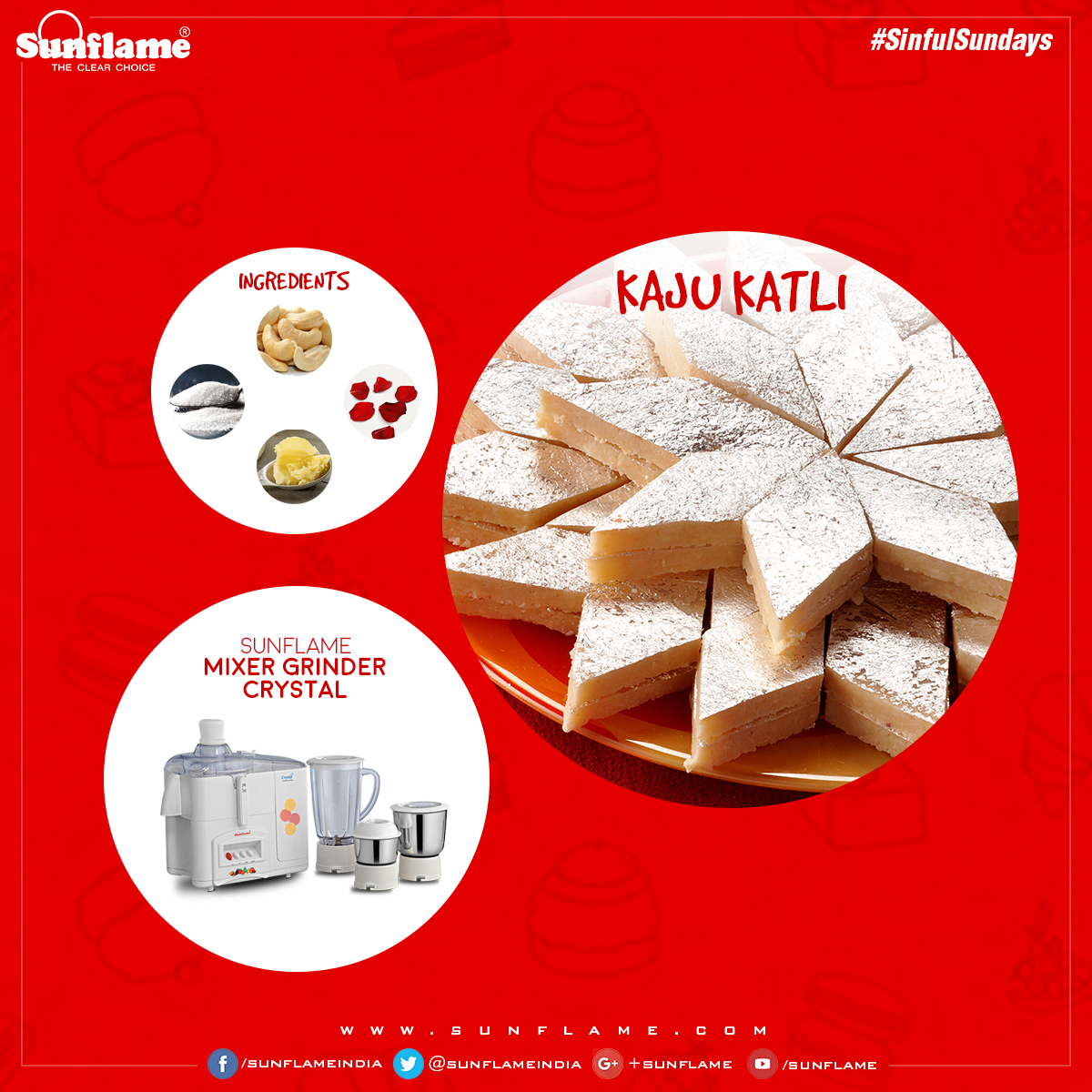 Ingredients:
1 1/4 cup Cashews (kaju)
1/2 cup sugar
1/4 cup water
1 tbsp Ghee (clarified butter) to grease
2 sheets German paper (Silver Vark) optional
INSTRUCTIONS:
1. Add the cashews to a dry grinder and make a powder. Do not over run it as it separte the oil from cashews and the mixture will turn soggy, just blend it until a dry powder is made.
2. Add sugar and water to a non stick pan or wok. Turn on the heat and keep stirring until the sugar dissolves. Reduce the heat . Do not let the syrup thicken to a one string consistency, just let the water and sugar completely blend.
3. Mix the powdered cashews and cook stirring continusly on a med flame. Add cardamom pwd and once the mixture starts leaving the pan turn off the heat. Do not let it become a dough in the pan as it will get firmer as it cools. Check pics or video for consistency
4. Remove this mixutre on oiled (use ghee) work surface, start working like a dough using the back of the spoon first. Once it is little cooler put in your hands and knead untill it just comes together like a soft dough.
5. Place the dough on butter paper (alternatively the back of an oiled plate). Flatten it into a disc, place another butter paper on top (or oil the rolling pin with ghee) and roll out to aprox ¼ inch.
6. Remove the butter paper from top allow to cool a little more, then careully apply the 'vark' on the top.
7. Then trim the uneven sides, and cut into small diamonds. Allow to cool completely and it is ready to serve.
Recipe Notes
Dos and Don'ts:
Do reduce the sugar quantity a little if you prefer. Personally I'd remove about a tbsp myself, but the given resipe will result exactly the regular shop level sweed kaju katli.
As already stated, do not overcook the mixture in pan. Using non stick pan is important as it will give a right idea on when to cease cooking also you wont have to scrape the mixture from the sides.
Start working on the mixture while it is still a little hot, use a spoon initially and then use hands.
Source - http://foodpunch.com/how-to-make-kaju-katli-recipe-foodpunch/
Like us on Facebook & stay posted on delicious recipes: www.facebook.com/sunflameindia