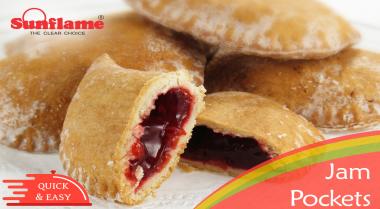 INGREDIENTS
250 g of margarine
250 g of cottage cheese
250 g of flour
1 baking powder
1 knife tip of salt
1 spoon of sour cream
Lemon peel
Apricot filling for baking
Powder sugar for sprinkle
INSTRUCTIONS
Knead the ingredients into dough, cover with foil and put on cold for half an hour.
Then roll the dough to the thickness of knife edge and cut it on squares.
Put apricot fillings for baking on each square, fold it into rectangles or triangles. Slightly squeeze the edge with a fork.
Put them on a greased baking pan and bake for around 20 minutes on 180 to 200°C. Still a little warm, sprinkle them with powdered sugar.