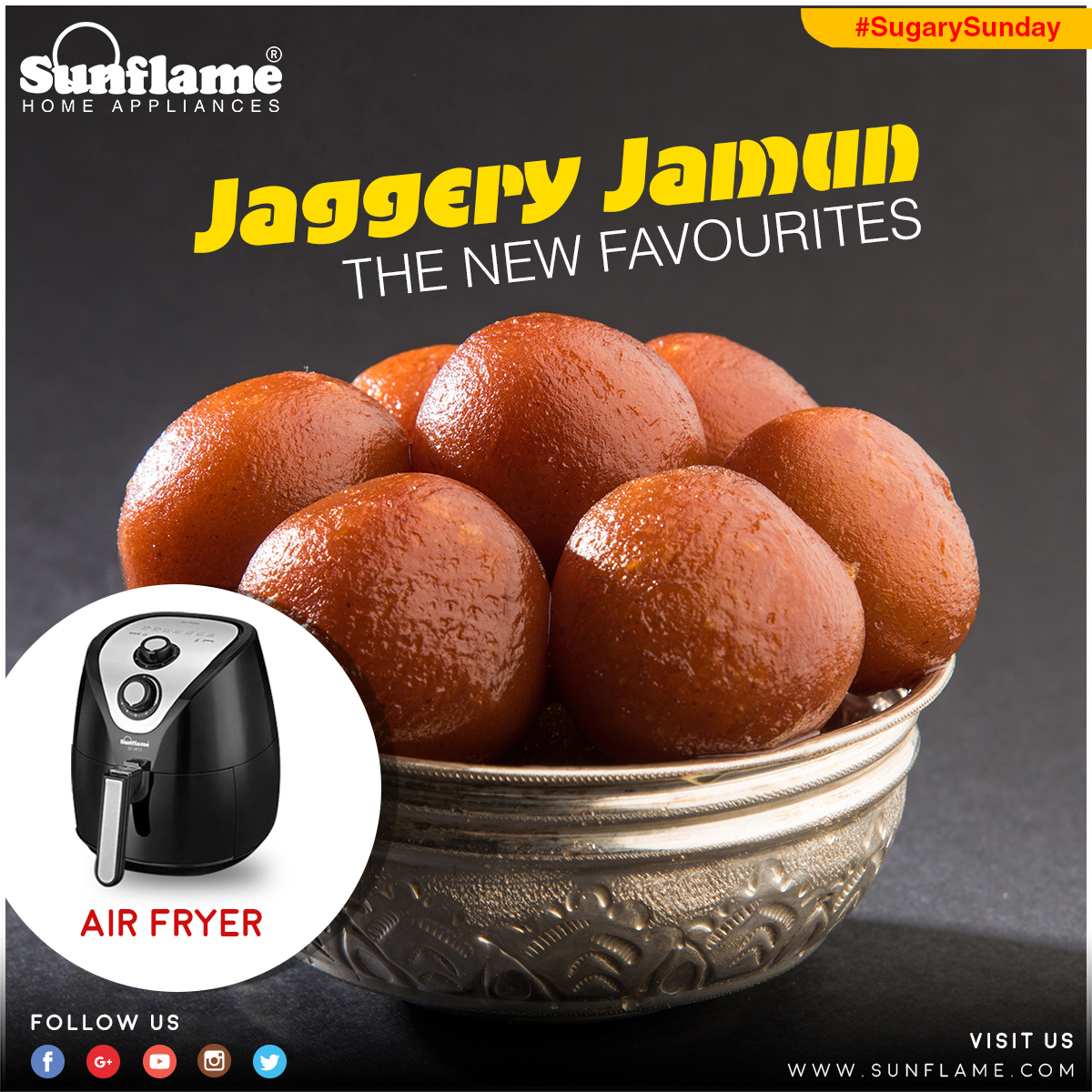 INGREDIENTS
500 Gram Khoya
175 Gram Maida
1/2 tsp Cooking Soda
5 Gram Cardamom Powder
2 1/2 Kg Jaggery
1 1/2 Litre Water
INSTRUCTIONS
Make a dough with khoya, Maida, cardamom powder, cooking soda and water.
Make small balls out of it.
Airfry the balls in SUNFLAME AIR FRYER for 5 minutes at 180 degree and then 10 more minutes at 200 degrees. they will become golden brown. Fry slowly till it gets golden brown.
By the time make jaggery sugar syrup.
After the dumplings turn golden brown, remove them from the Air Fryer and put them in syrup.
Check the consistency and garnish with pistachios, serve hot.