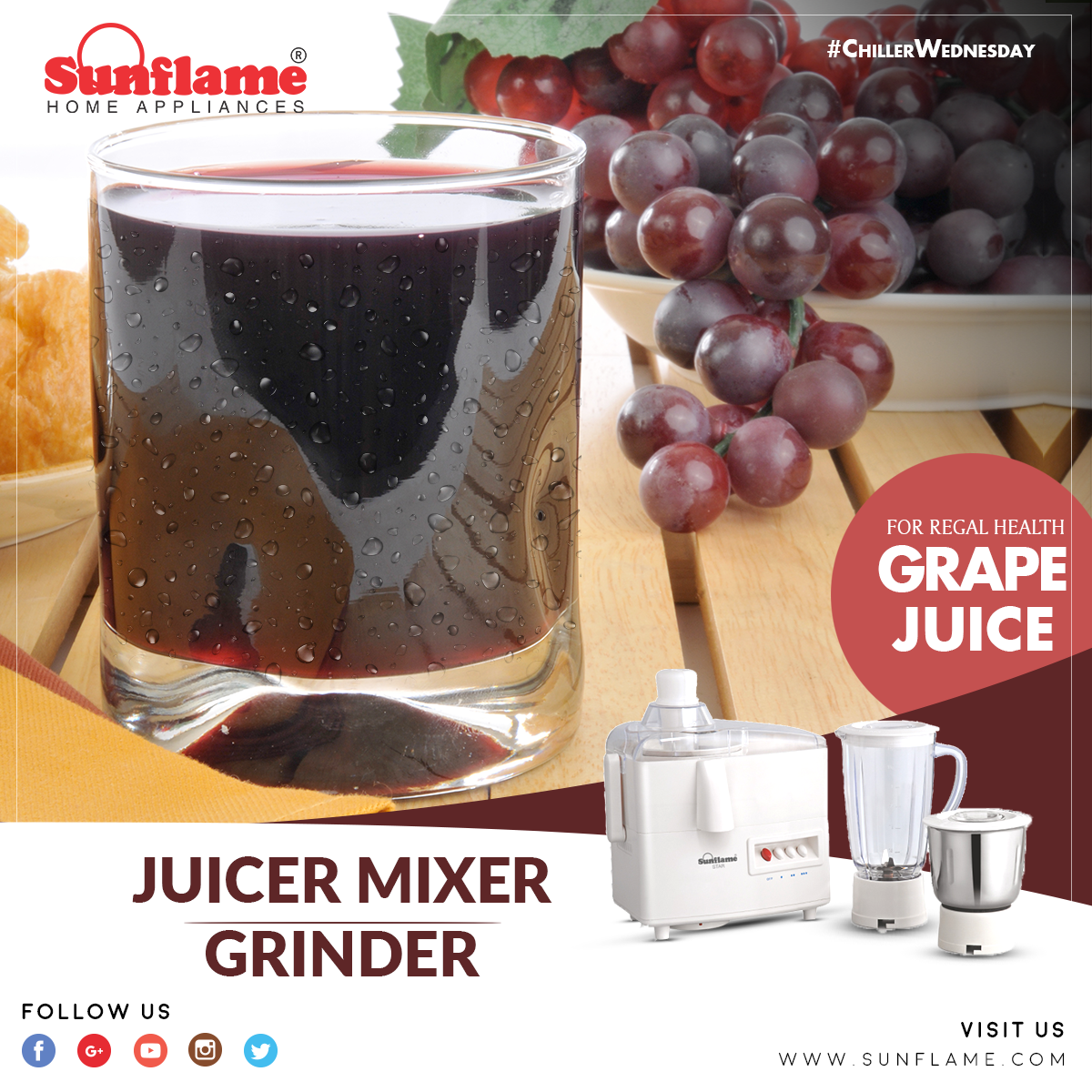 INGRIDIENTS
350 grams or 2 cups Grapes.
½ tablespoon Sugar or more or less.
2-3 teaspoons Lemon juice.
a pinch Salt.
½ cup Water.
few Ice cubes for serving.
INSTRUCTIONS
Pick the grapes and take them into the large bowl. Fill it with water and let it soak for 5 minutes. Or rinse them under cold running water.
Add grapes to the blender.
Add sugar. You can skip sugar if grapes are sweet enough.
Add chilled water. Blend it till it gets smooth.
Now strain it using the strainer. Discard the waste.
Add pinch of salt and stir.
Squeeze fresh lemon or lime juice and mix.
You will see white foam on the top. Skim the foam to get the clear juice.
Like us on Facebook & stay posted on delicious recipes: www.facebook.com/sunflameindia