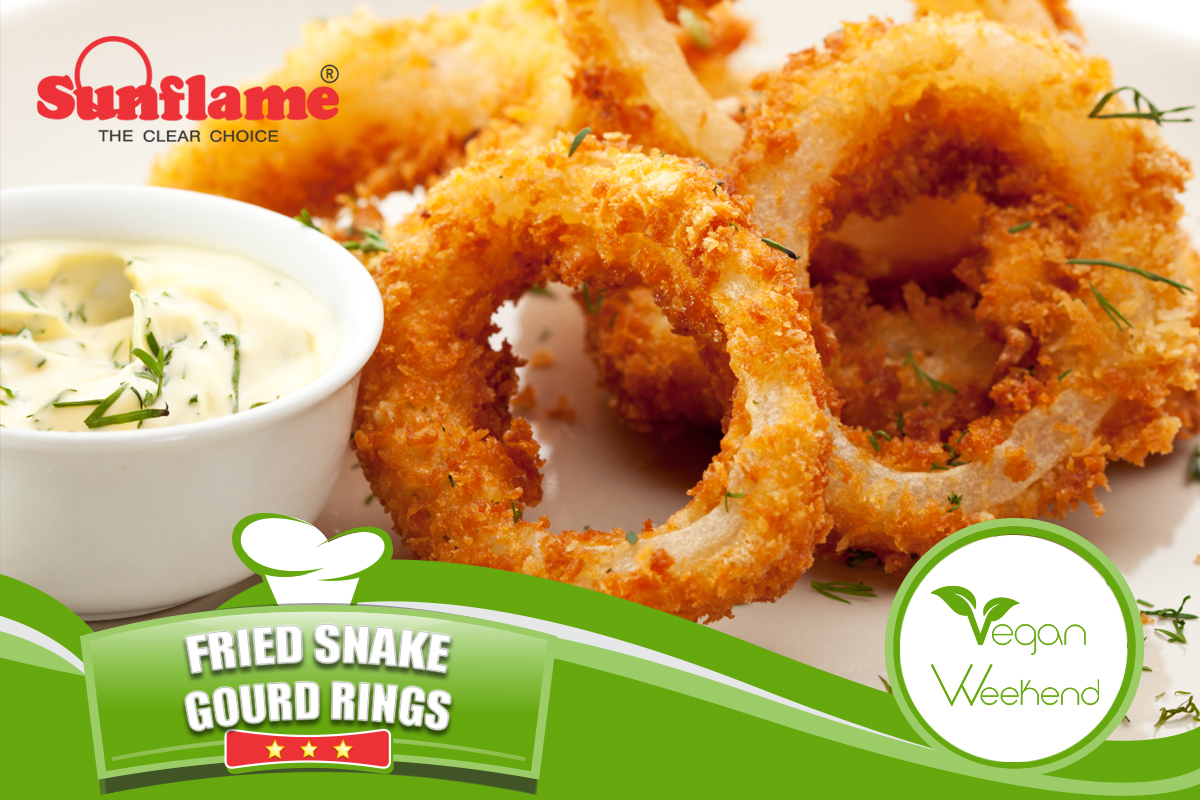 INGREDIENTS
Snake gourd / Pudalangai - 1 medium size
Oil for Deep frying
For Batter:
Gram Flour / Kadalai Mavu / Besan - 1 cup
Rice Flour / Arisi Mavu - 1/2 cup
Chilli powder - 1 tsp
Turmeric powder / Manjal podi - 1 tsp
Asafoetida / Hing / Kaya podi - 1/2 tsp
Salt to taste
Water as needed
INSTRUCTIONS
Take snake gourd and remove all the inside seeds from it. Now slice them into little thick rounds.
Now make a batter by mixing all ingredients given in the list to a smooth paste. The batter
should be a little thinner than dosa batter. not too thick or too thin.
Heat oil for deep frying.
Dip the snake gourd pieces into the batter and coat on all sides.
Fry them in hot oil till they are golden. Drain them in paper towel.
Serve hot.
Source - http://www.yummytummyaarthi.com/2013/05/pudalangai-bajji-snake- gourd-bajji-deep.html?m=1
Like us on Facebook & stay posted on delicious recipes: www.facebook.com/sunflameindia