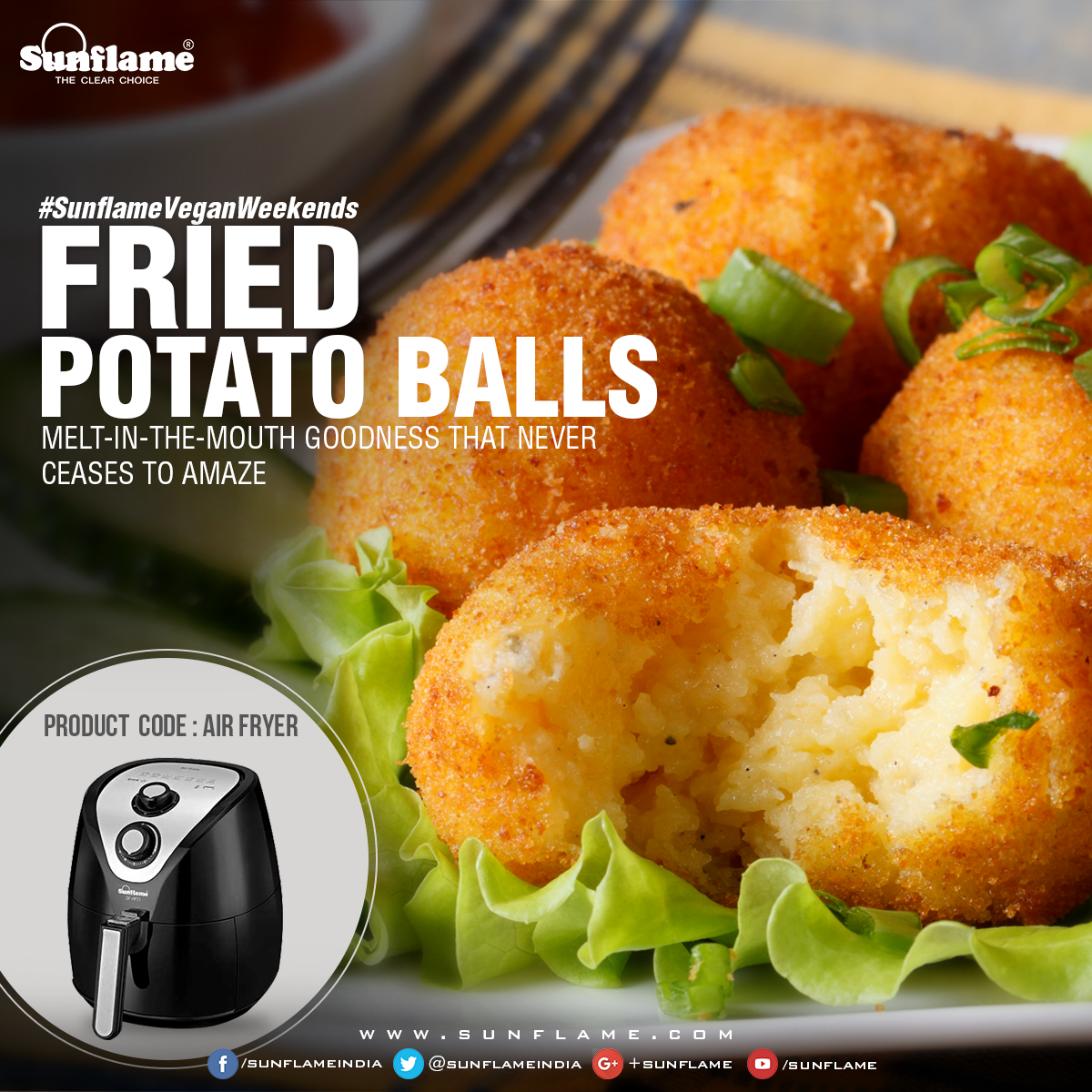 INGREDIENTS:
1. Potatoes (boiled and mashed): 4 (medium sized)
2. Cheese Cubes (grated): 2
3. Corn Flour: 2 tbs
4. Salt to taste
5. Oil: for deep frying
INSTRUCTIONS:
1. Boil the potatoes and then peel off their skin on cooling. Mash them well (actually, very finely, so that there are no lumps left).
2. To the mashed potatoes, add the grated cheese, corn flour and salt.
3. Now make small balls out of these and keep them aside. I actually did a trick here; I prepared two mixtures: one with grated cheese and the other without (i.e. only mashed potatoes, corn flour and salt). I made balls out of the potato mixture and filled potato-cheese mixture inside, to avoid cheese to layer out and melt on the surface.
4. Heat oil in a pan and deep fry these croquettes till golden brown. Keep the flame on medium.
5. Serve them with green chutney, tamarind chutney or mango chutney.
Source - http://anjali-cooklog.blogspot.in/2011/06/eggless-potato-cheese-ballscroquettes.html
Like us on Facebook & stay posted on delicious recipes: www.facebook.com/sunflameindia