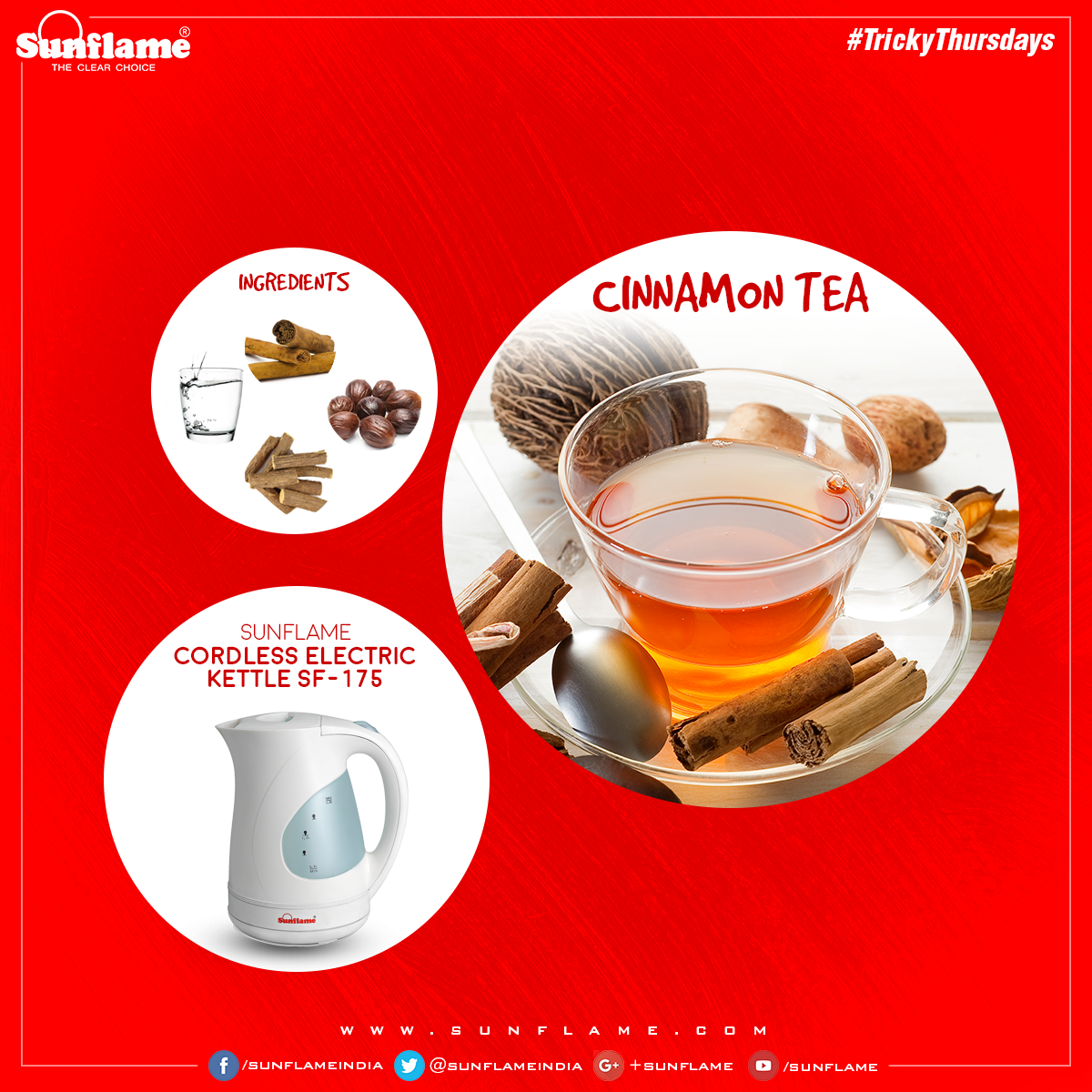 Ingredients:
A cinnamon stick or a teaspoon of ground cinnamon
Boiling water
Optional - a favorite teabag or loose tea, extrasto taste (sweetener, milk, or a slice of orange or lemon)
INSTRUCTIONS:
If you are using a cinnamon stick, break it into pieces and add it to your cup. Otherwise, add the ground cinnamon to your cup.
Add boiling water.
Let your cinnamon tea steep for 8 to 10 minutes, and then, if you're using a cinnamon stick, remove the pieces.
Optional - Add the teabag or loose tea (in an infuser, if you're not using an infuser mug), and steep the tea another couple of minutes.
Optional - Add extras like sweetener or warm milk, if you wish (a teaspoon of natural or organic honey is a healthy, delicious addition to cinnamon tea). Or, if you need a special treat, add a slice of orange and then top with a dollop of whipped cream and a sprinkle of cinnamon powder.
Source - http://www.theteatalk.com/cinnamon-tea-recipe.html
Like us on Facebook & stay posted on delicious recipes: www.facebook.com/sunflameindia