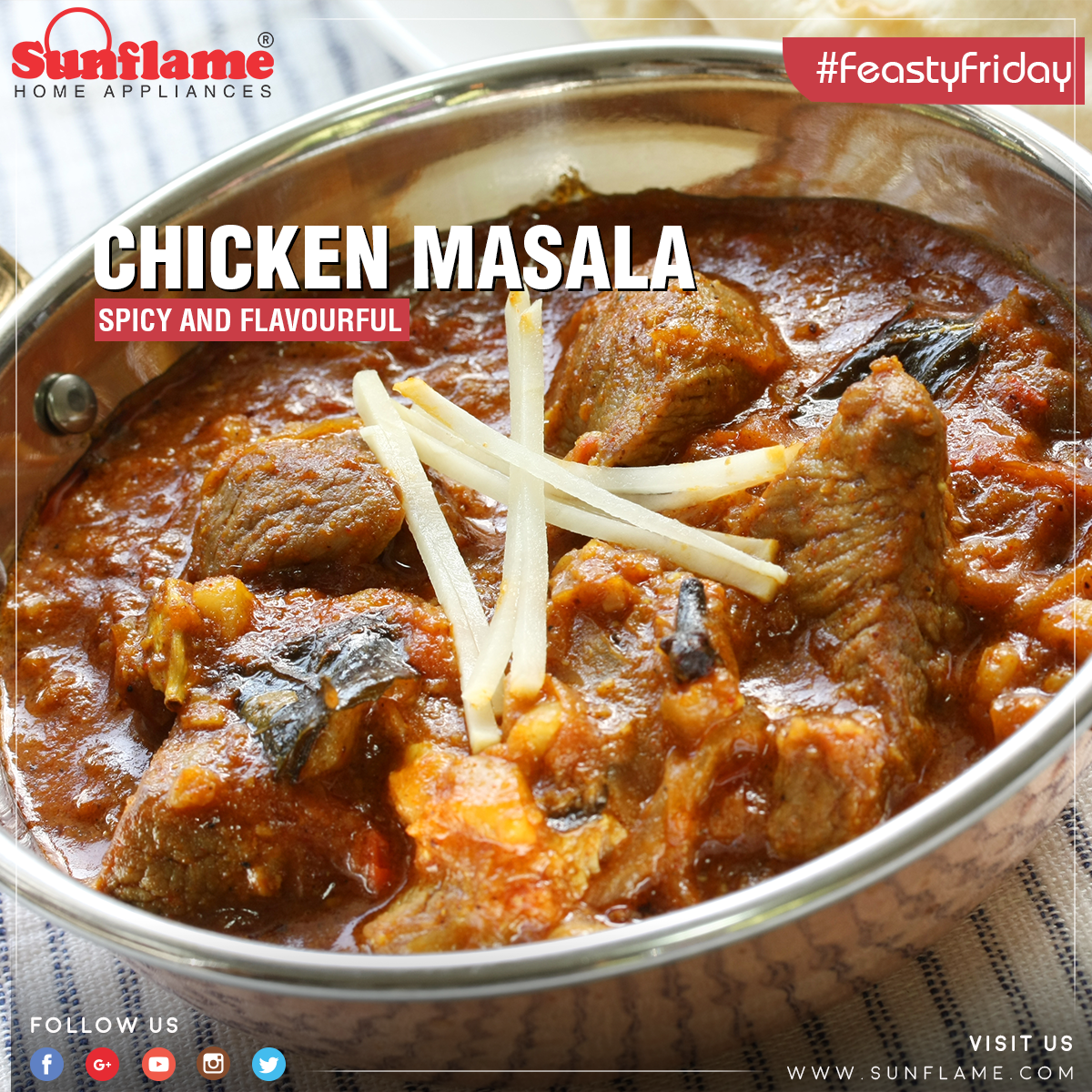 INGREDIENTS
1 Kg Chicken (broiler) (skinned and cut into pieces)
2 tsp Ginger (ground with garlic), chopped
1 tsp Garlic, chopped
3 Cups Onions, finely chopped
2 Cups Tomatoes, finely chopped
2 tsp Cumin seeds
1 tsp Garam masala
1 Bay leaf
2 tsp Salt
1/2 tsp Turmeric
1 Tbsp Coriander seeds, powdered
1/2 tsp Red pepper, powdered
1/4 Cup Oil
2 Tbsp Coriander leaves, chopped
2 Tbsp Cream (for garnish)

INSTRUCTIONS
Heat oil and add cumin seeds in SUNFLAME SOLITAIRE PRESSURE COOKER.
When they splutter, add onion mixture and sauté over high heat till light brown.
Add the tomatoes, and sauté till fat separates.
Add the garam masala, salt, turmeric, coriander powder and the red pepper and mix well.
Keeping the heat high, add the chicken pieces and turn around till they are completely coated with the mixture.
Add 1/2 cup water, bring to a boil.
Lower the heat and cook covered till chicken is cooked through and is soft and tender.
Serve hot garnished with the cream and coriander leaves.
Like us on Facebook & stay posted on delicious recipes: www.facebook.com/sunflameindia