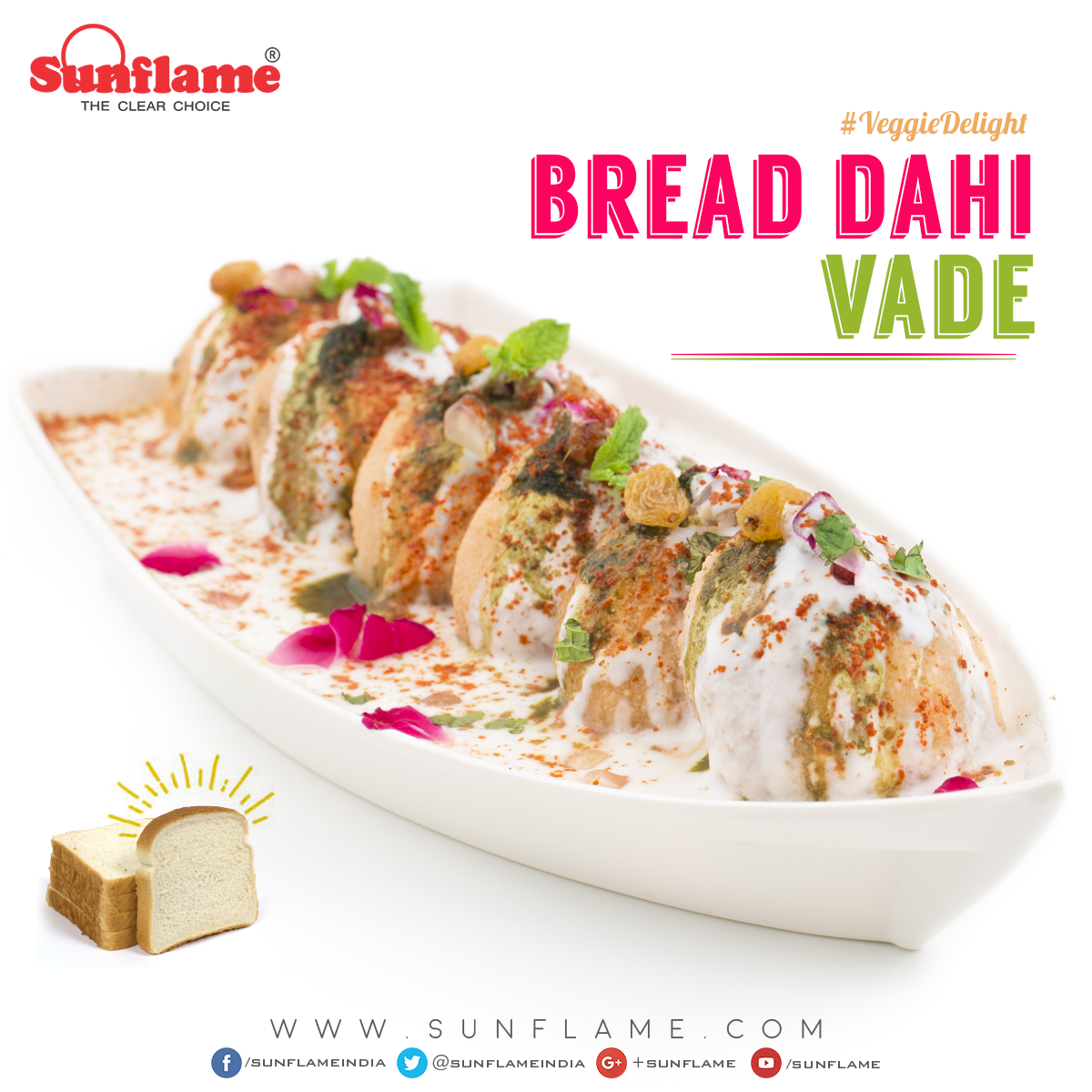 Ingredients:
8 slices of white bread

2 tablespoon oil
3 tablespoons shredded coconut; I am using frozen shredded coconut, available in Indian grocery stores

1/4 teaspoon salt

2 teaspoons ginger finely chopped

2 teaspoons green chili finely chopped

2 teaspoons sliced almonds
For Serving
1-1/2 cups yogurt (curd, Dahi)

1/4 cup tamarind chutney check the recipe on my website

1/2 teaspoon salt

1/2 teaspoon red chili powder
Method
1. Mix all the ingredients for filling coconut, salt, ginger, green chili, and almonds, set aside.
2. Cut bread slices into rounds, I am using 3" cookie cutter.
3. Lightly wet one side of the bread and put 2 teaspoons of filling in center and fold the bread in half, forming semi-circle. Press the edges together with your fingers. Make sure the edges are sealed.
4. Continue filling rest of the vadas in the same manner.
5. Brush the vadas both side lightly with oil, and toast them in toaster oven just enough that bread has become light golden brown. You can also bake them in oven.
6. Serving the vadas
7. Whip the yogurt until smooth. Add a little milk as needed to make the consistency similar to pancake batter or lassi. Add the salt, adjust to your taste.
8. When ready to serve soak them in water for one minute and squeeze the vadas lightly between your both palms.
9. Dip them in yogurt one at a time and arrange them in serving plate, sprinkle the red chili powder to your taste, it is optional, drizzle the tamarind chutney and few pieces of cilantro, and gives a nice color.
10. Bread dahi vadas are ready to serve.
Like us on Facebook & stay posted on delicious recipes: www.facebook.com/sunflameindia

Source - http://www.manjulaskitchen.com/bread-dahi-vada/