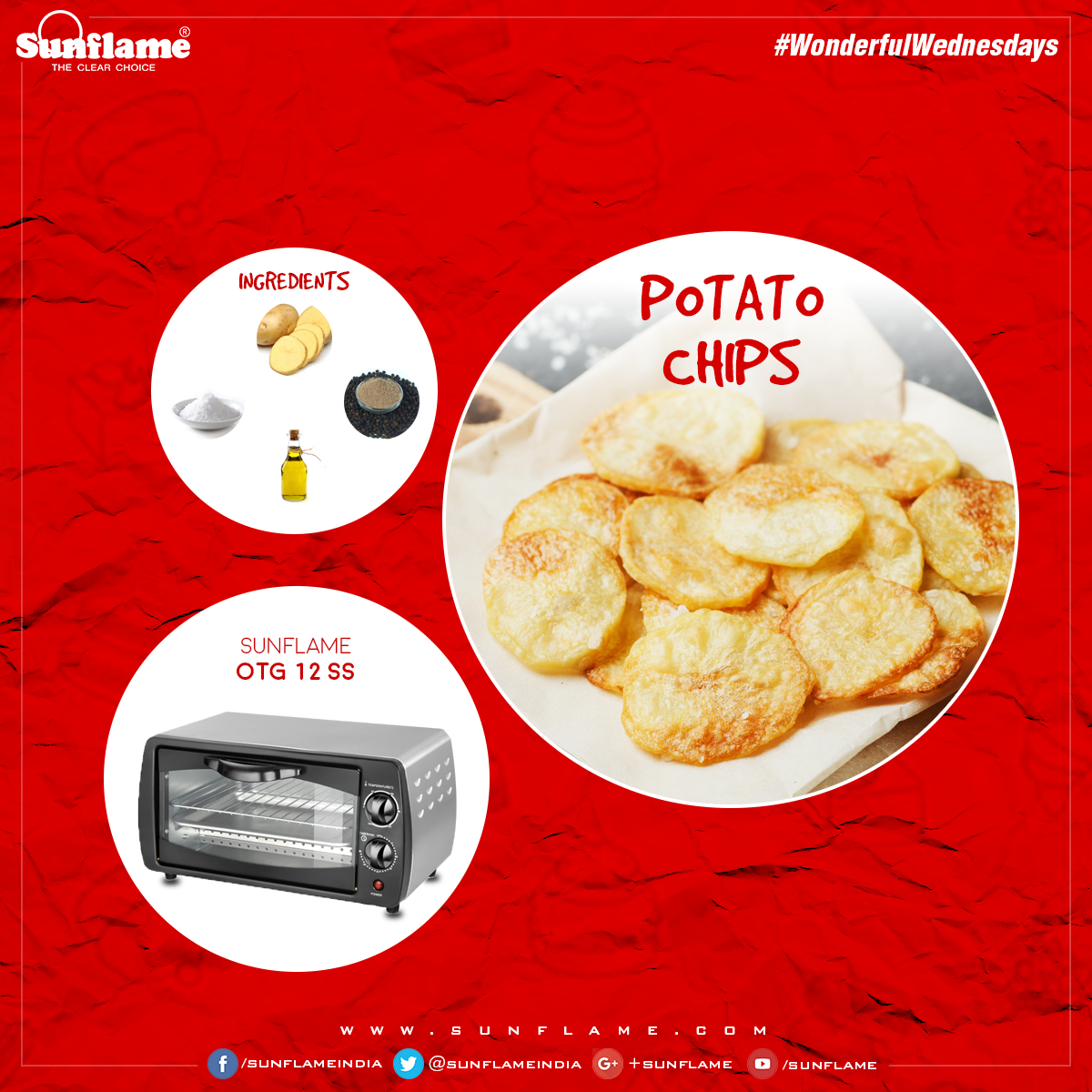 Ingredients:
Vegetable-oil cooking spray
1 kg potatoes, cut into 1/4-inch-thick slices
3 tablespoons olive oil
Salt
Freshly ground pepper
INSTRUCTIONS:
Preheat oven to 400 degrees. Lightly coat 2 rimmed baking sheets with cooking spray; set aside. Put potatoes, oil, 1 tablespoon salt; season with pepper. Toss to combine.
Arrange potato slices on prepared baking sheets, spacing them 1/4 inch apart. Bake, rotating sheets halfway through, until potatoes are crisp and golden brown, about 30 minutes. Spread out potatoes on parchment paper; let dry 5 minutes. Sprinkle with salt, if desired.
Adapted from - http://www.marthastewart.com/313063/baked-potato-chips
Like us on Facebook & stay posted on delicious recipes: www.facebook.com/sunflameindia