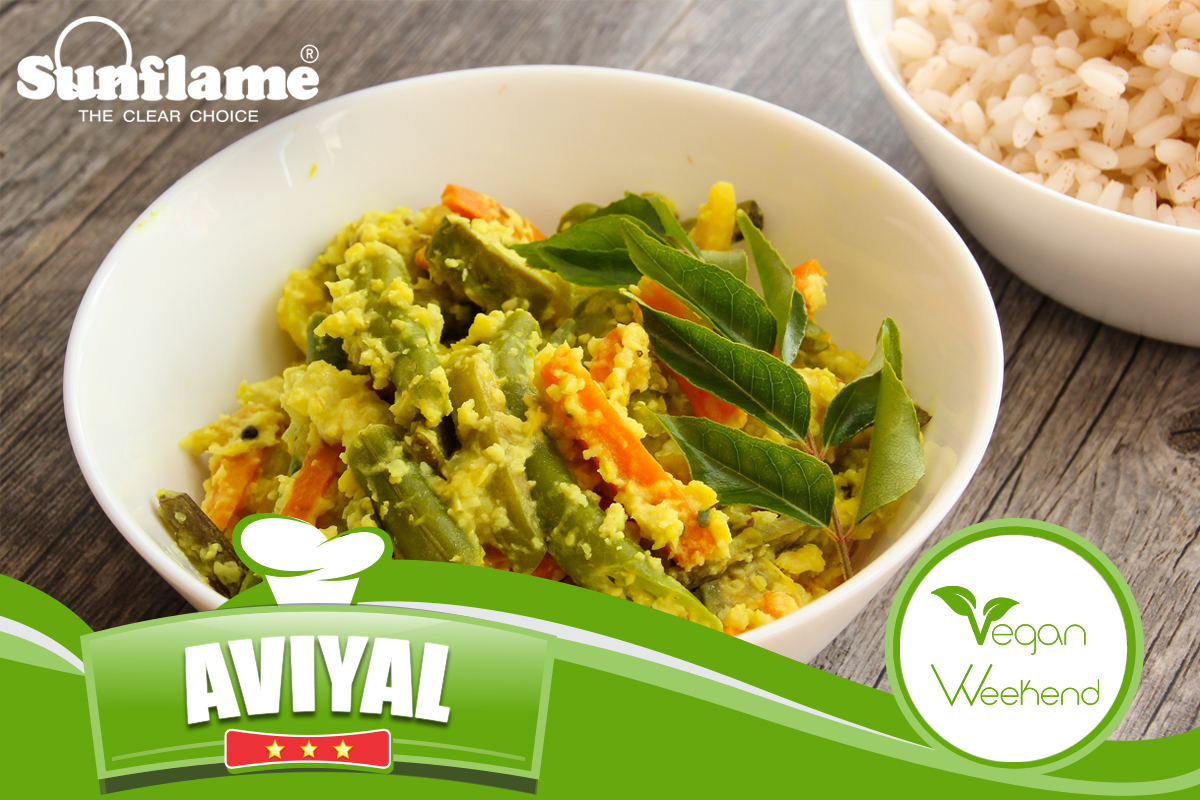 For Aviyal:
Raw Banana / Vazhakai- 2 peeled cut lengthwise
Brinjal / Kathirikai- 1/2 cup cut lengthwise
Carrot - 1/2 cup cut lengthwise
Elephant Yam / Chena Kizhangu- 1/2 cup cut lengthwise
Cucumber - 1/2 cup cut lengthwise
Pumpkin - 1/2 cup cut lengthwise
Curry leaves a sprig
Turmeric Powder / Manjal Podi - 1.5 tsp
Salt to taste
Water - 1/2 cup
Thick Yogurt / Curd - 1/2 cup
For Grinding:
Coconut - 1 cup grated
Green Chilli - 2
Cumin Seeds / Jeerakam - 1 tsp ( i used powder)
Shallots / Sambar Onion / Chinna Ulli – 4
For Tempering / Seasoning:
Coconut Oil - 2 tblspn
Mustard Seeds / Kaduku - 1 tsp
Curry leaves - 1 spring
INSTRUCTION
Grind all the ingredients given in the list to a little coarse paste without adding any water. Set this aside till use.
Take all vegetables in a thick bottom pan. Sprinkle in 1/2 tsp of turmeric powder, salt and curry leaves and mix well. Add in water and press the vegetables with your hands so everything is well immersed.
Cover this with a lid and bring it to a boil. Simmer this for 15 mins till the vegetables are done.
Now add in the ground masala and mix well.Cook this for 5 mins.
Take it off the heat and add in yogurt and mix well.
Now make seasoning. Heat oil and crackle mustard seeds and curry leaves. Pour this over the avial and mix well.
Source: http://www.yummytummyaarthi.com/2016/02/adai-aviyal-recipe- adai-avial- recipe.html
Like us on Facebook & stay posted on delicious recipes: www.facebook.com/sunflameindia